Butler Wooten
The attorneys at Butler Wooten & Peak LLP have been helping people who have been injured pursue justice since 1988. They are based in Atlanta and Columbus, Georgia, and have nationwide trial practice with impressive results.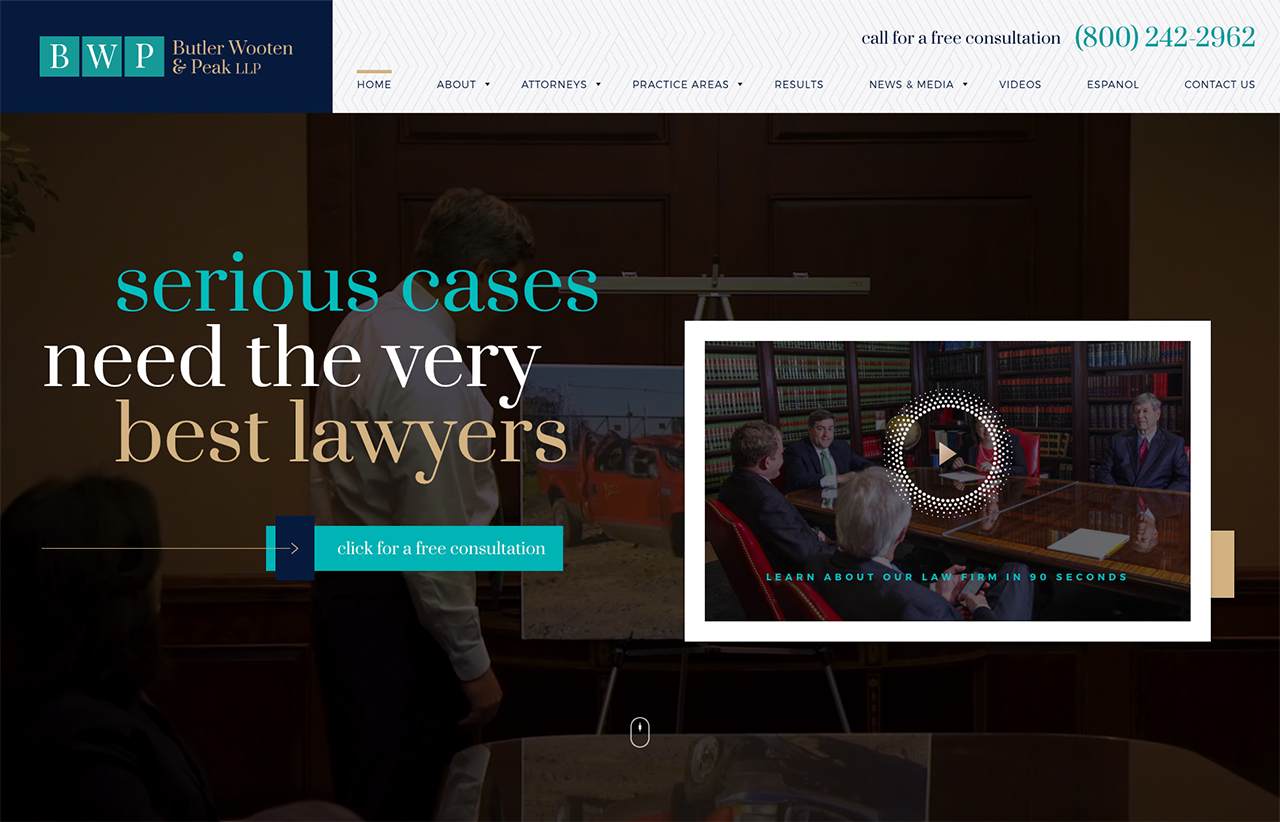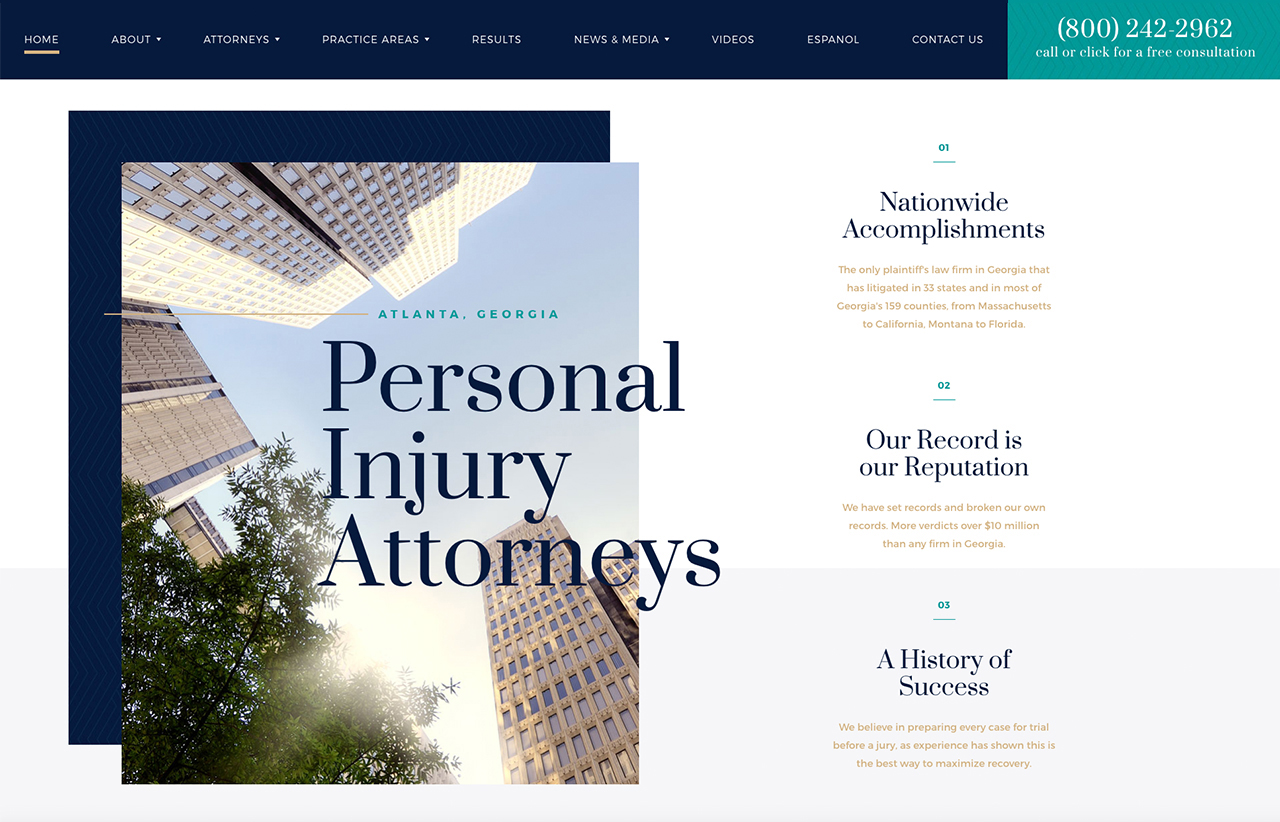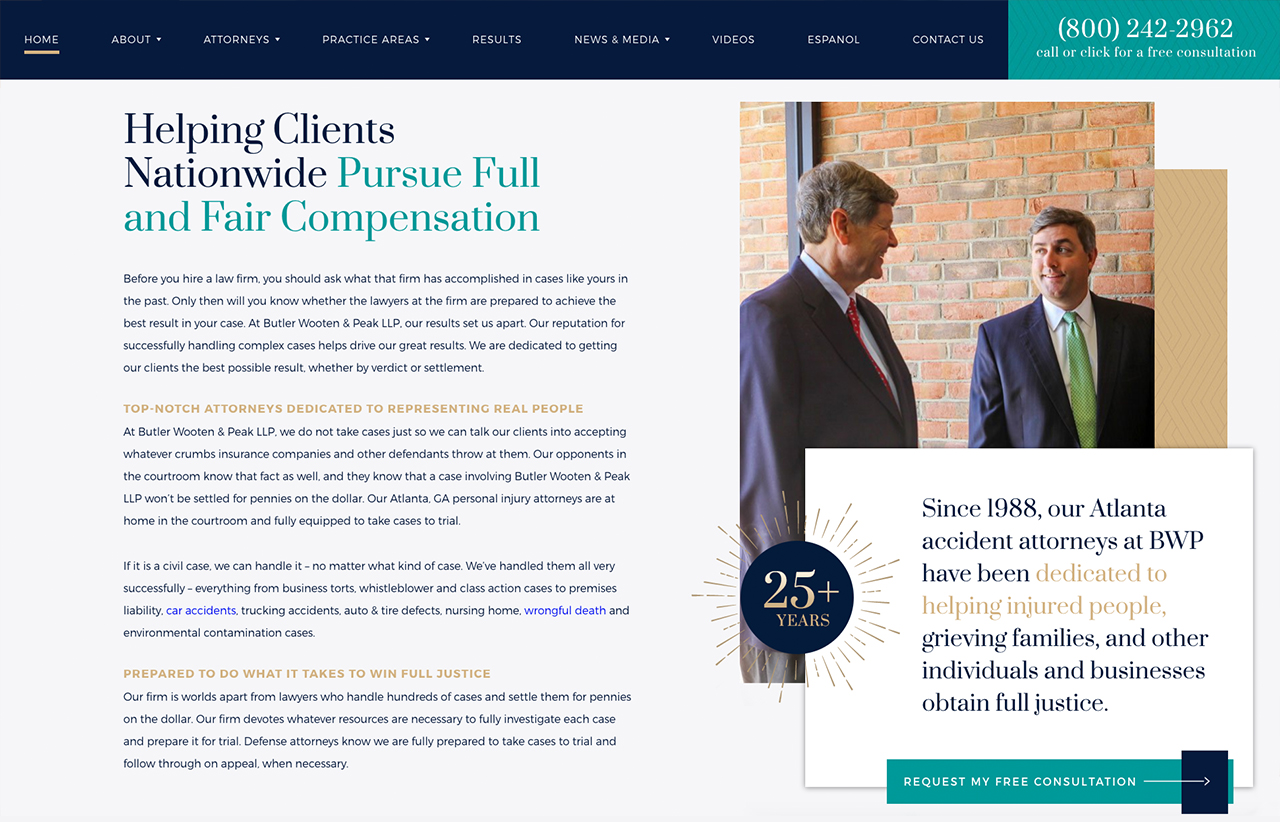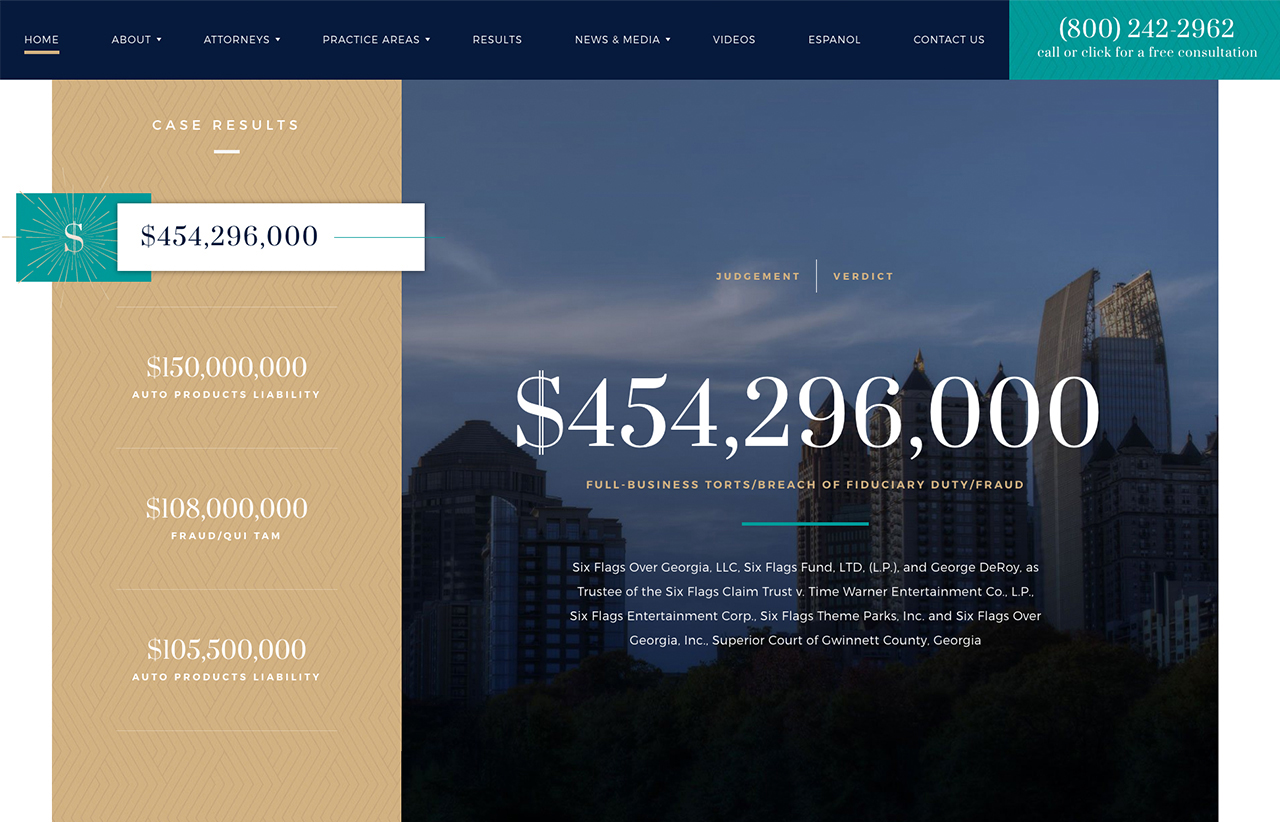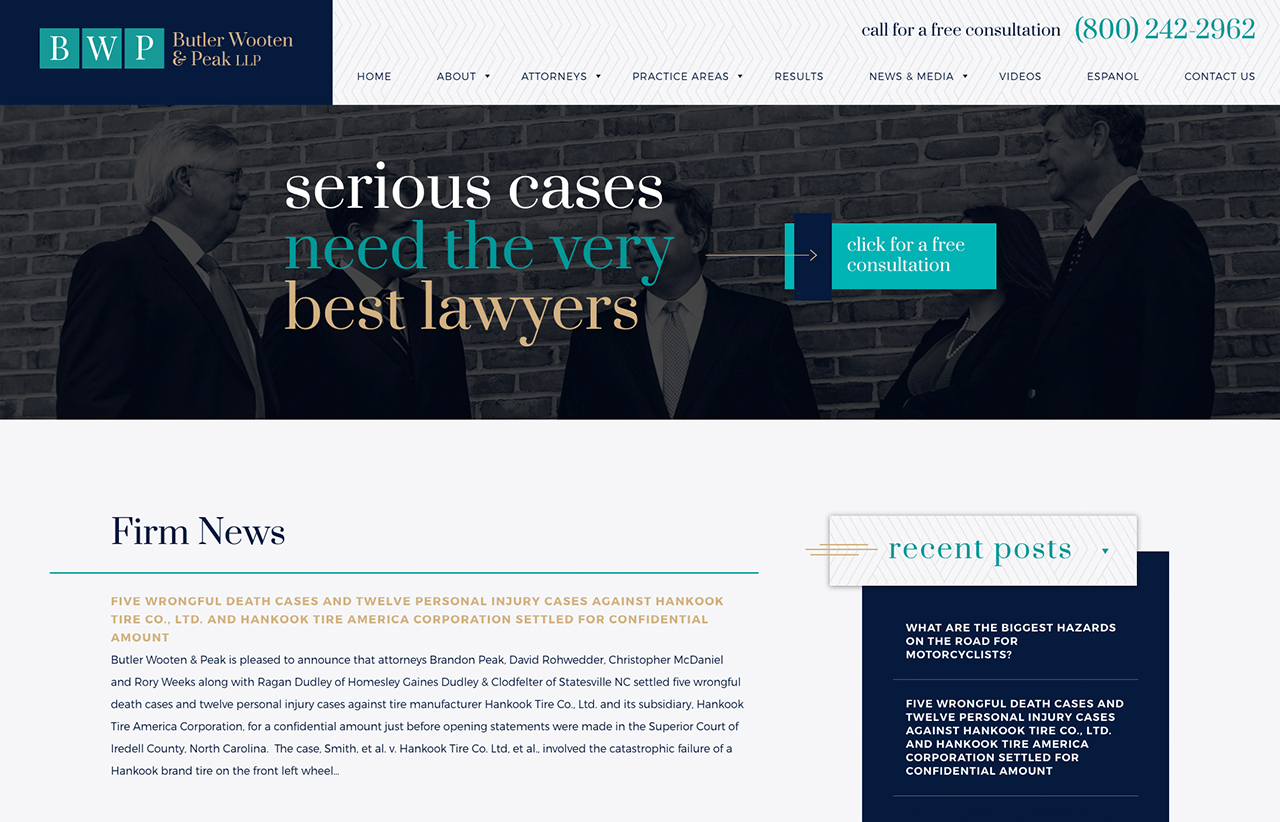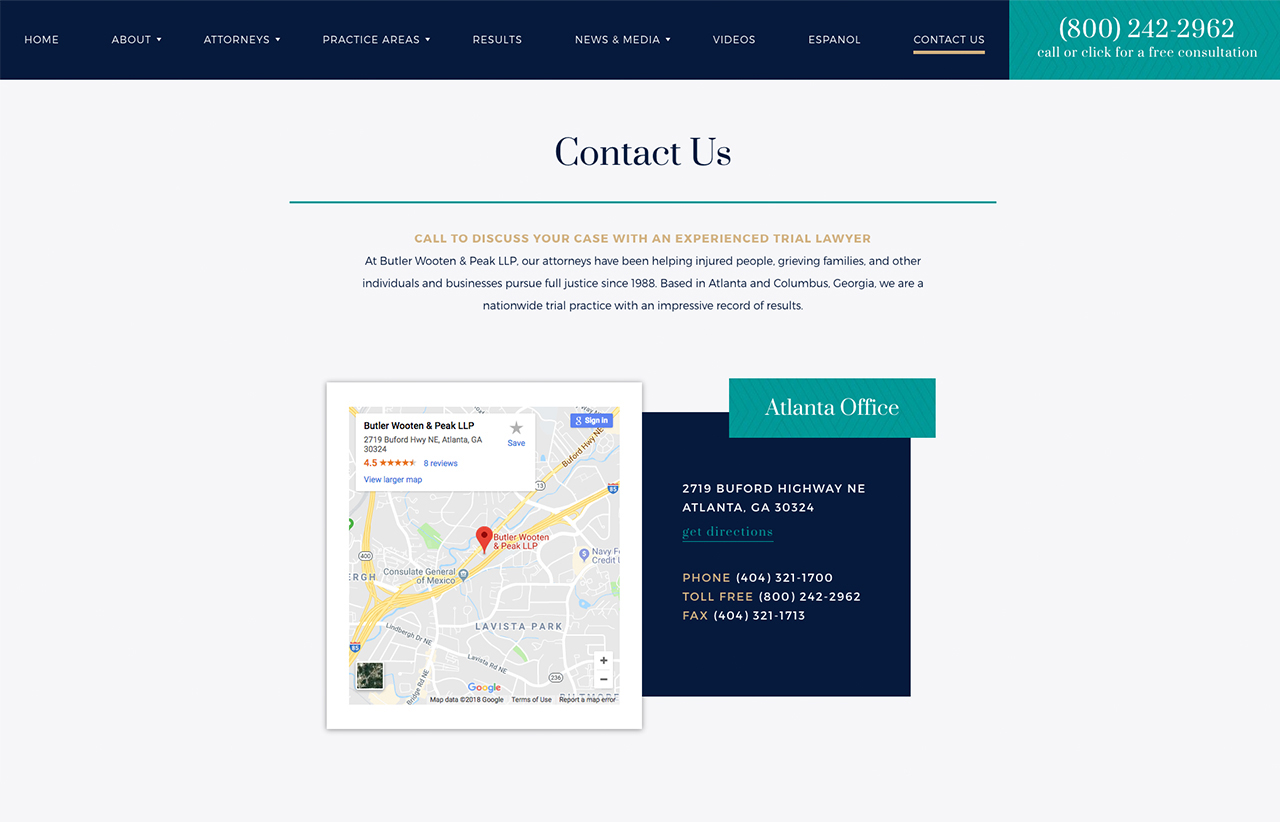 areas of focus
Auto Defects
Car Accidents
Class Action Lawsuits
Defective Products
Motorcycle Crashes
Premises Liability
Truck Accidents
Wrongful Death
FIRM LOCATION
2719 Buford Hwy NE
Atlanta, GA 30324
P (404) 321-1700
CITIES SERVED
Atlanta and Columbus, Georgia and other surrounding areas throughout the state.
VISIT WEBSITE