Claggett & Sykes Law Firm
Claggett & Sykes are experienced trial attorneys who have won over 100+ jury trials. They've helped hundreds of clients achieve financial recovery following personal injury accidents, defective product incidents, medical malpractice, and other incidents.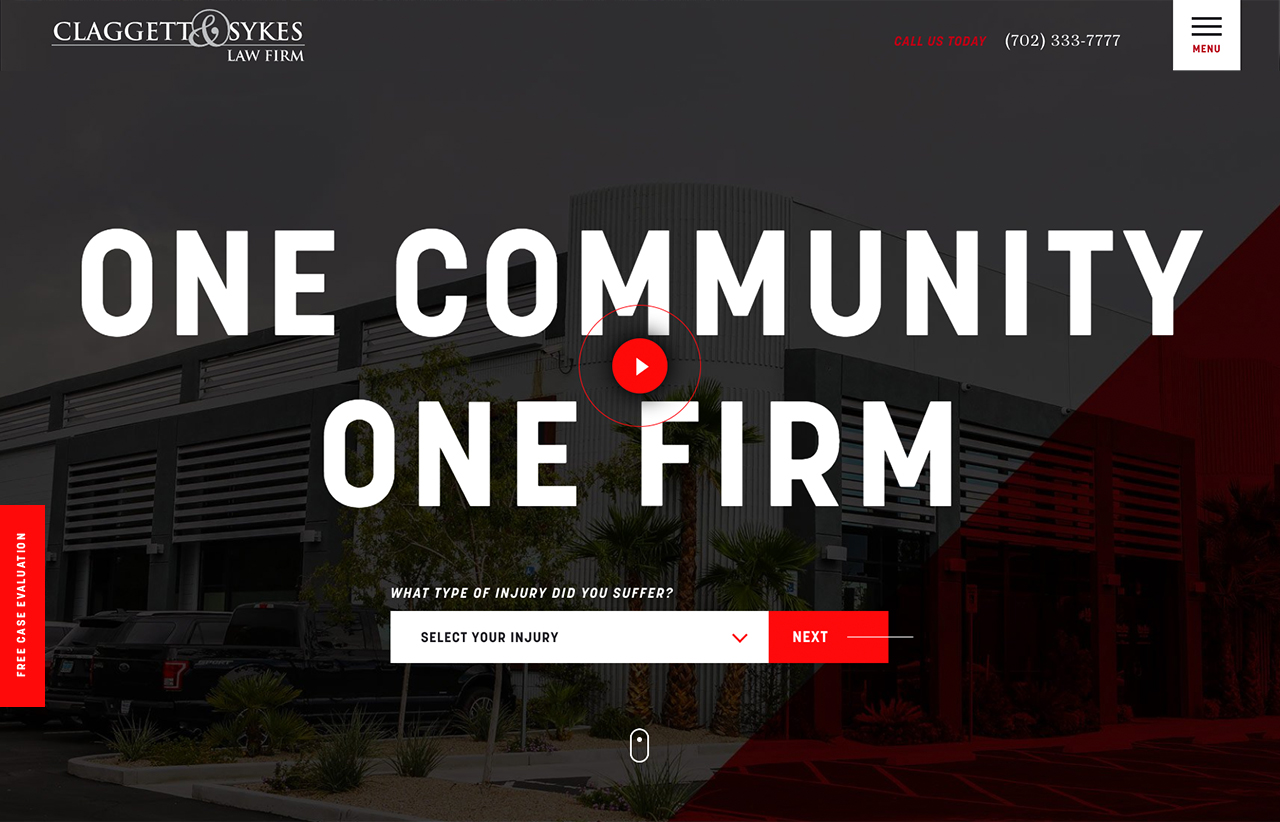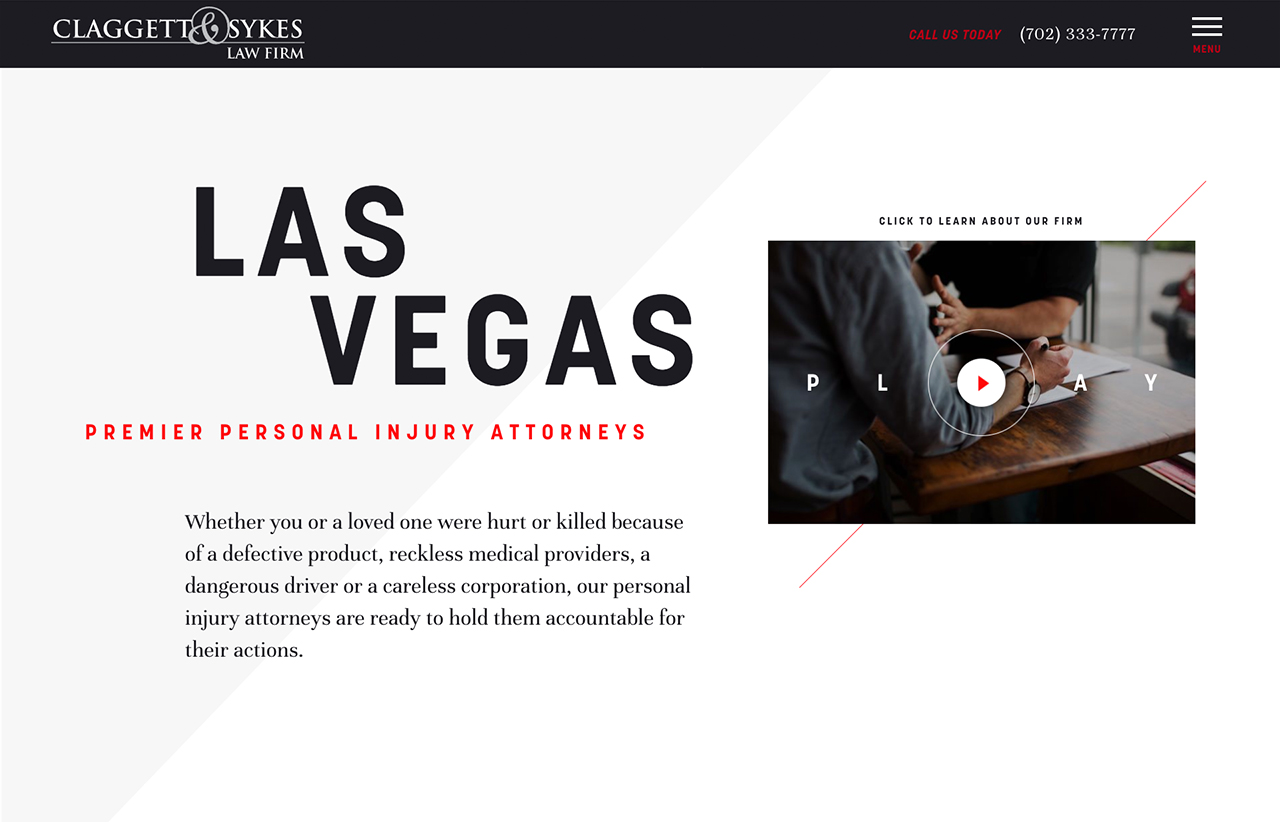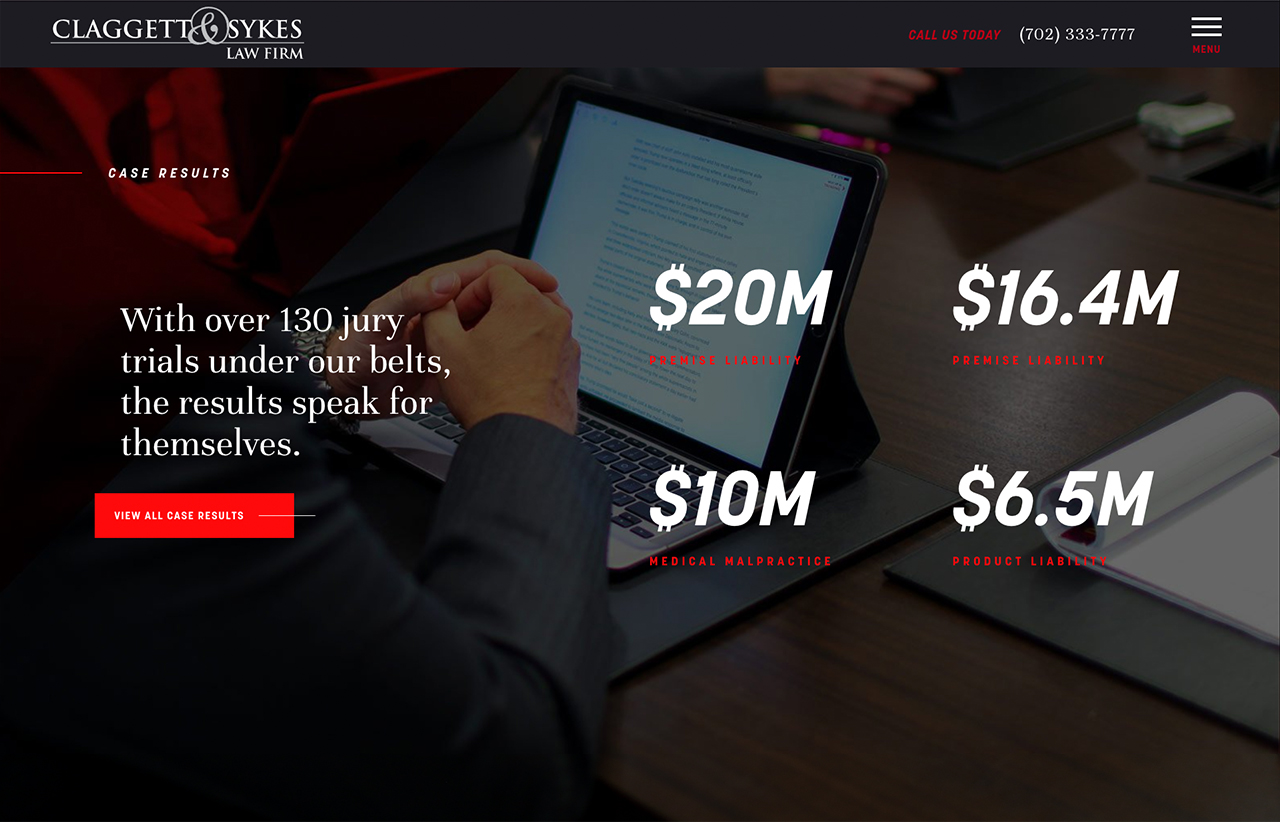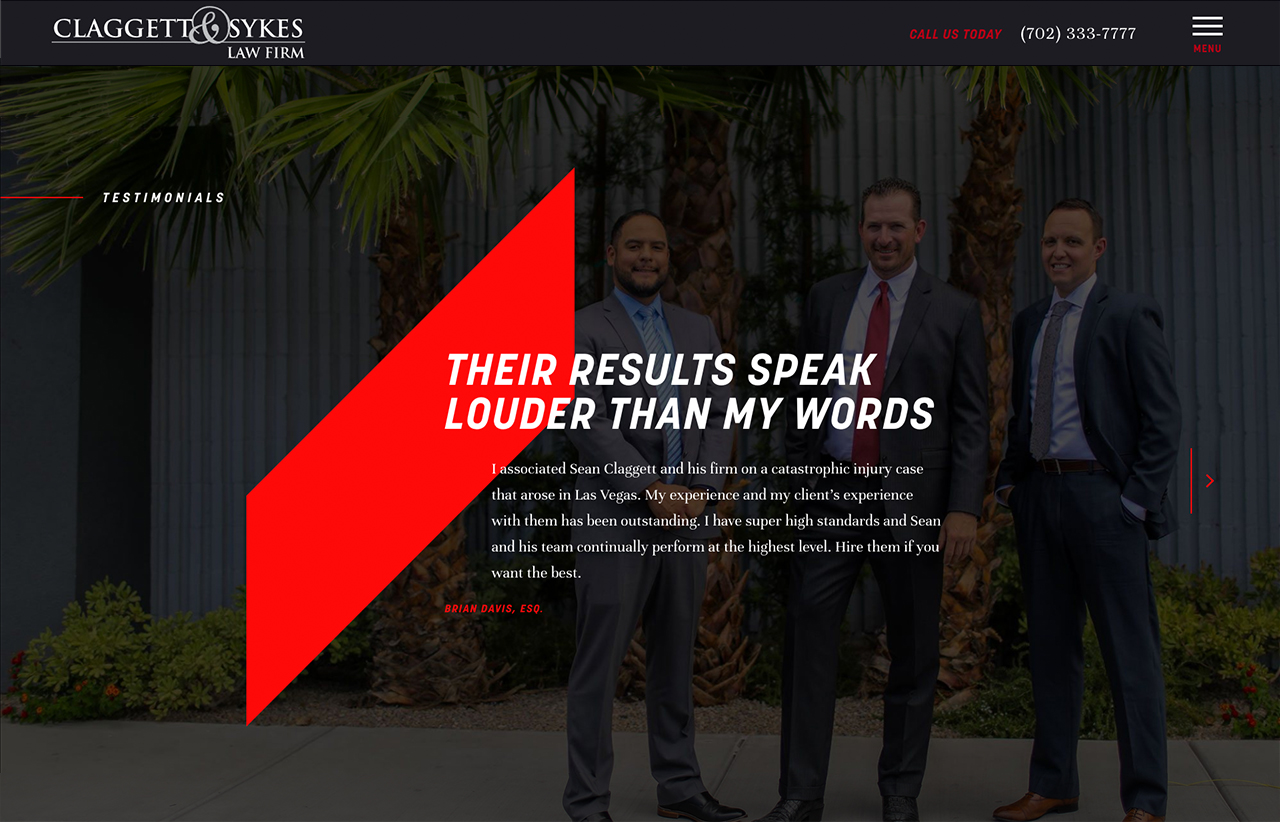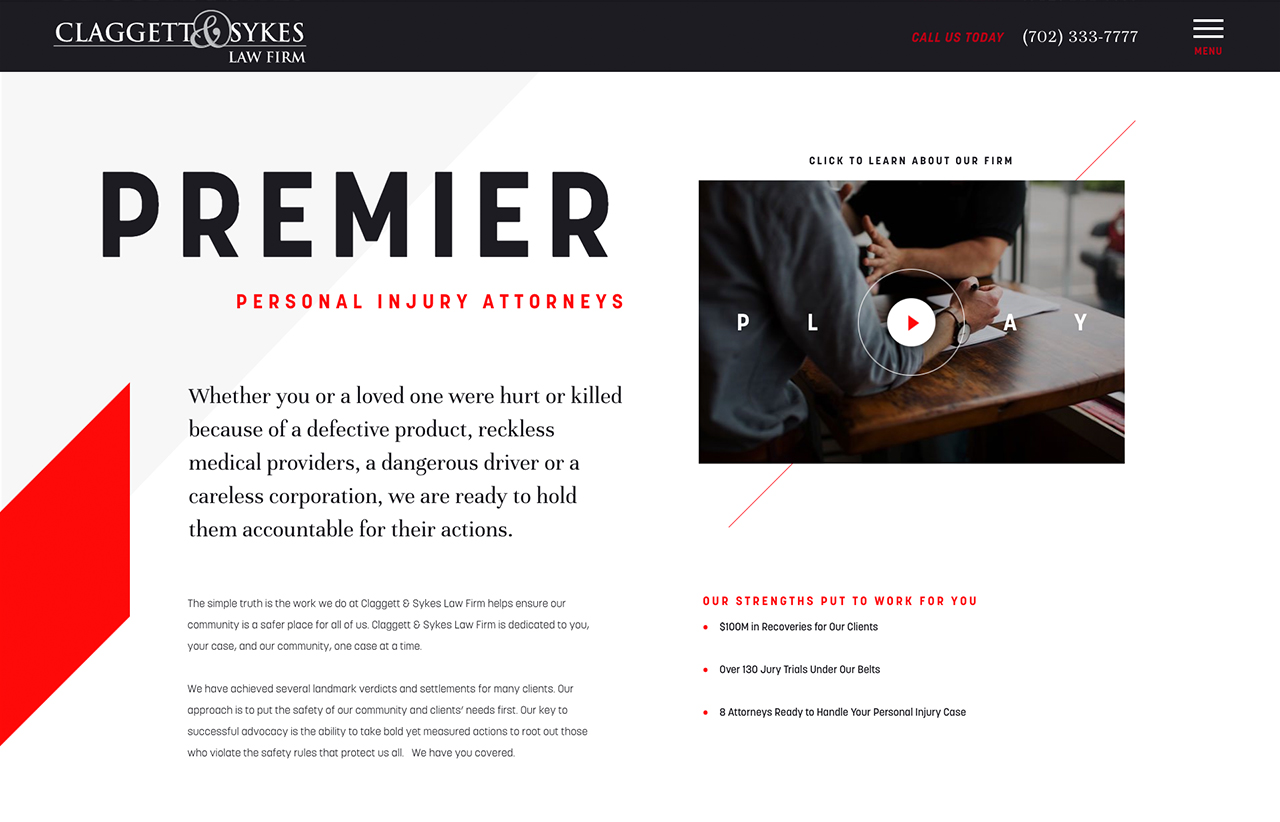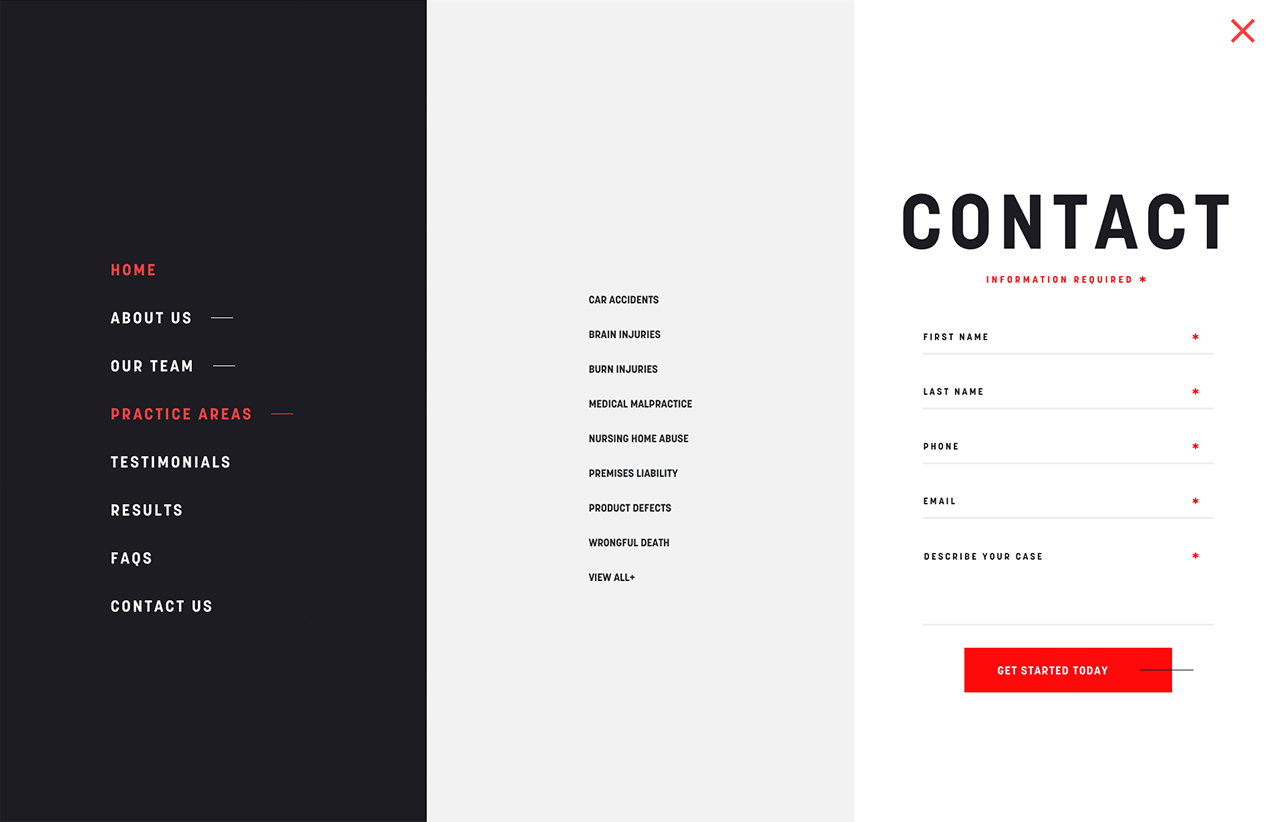 areas of focus
Car Accidents
Brain Injuries
Burn Injuries
Nursing Home Abuse
Medical Malpractice
Product Defects
Premises Liability
Product Defects
Dog Bite Injuries
Wrongful Death
FIRM LOCATION
4101 Meadows Lane, Suite 100
Las Vegas, NV 89107
P (702) 333-7777
CITIES SERVED
Las Vegas, Nevada and surrounding areas.
VISIT WEBSITE