Dallas W. Hartman
The experienced lawyers at Dallas W. Hartman are ready to help you get the compensation you deserve. For more than 25 years, their team of lawyers has offered assistance representing accident victims, injured workers, victims of medical malpractice, and legal malpractice throughout Pennsylvania and Ohio.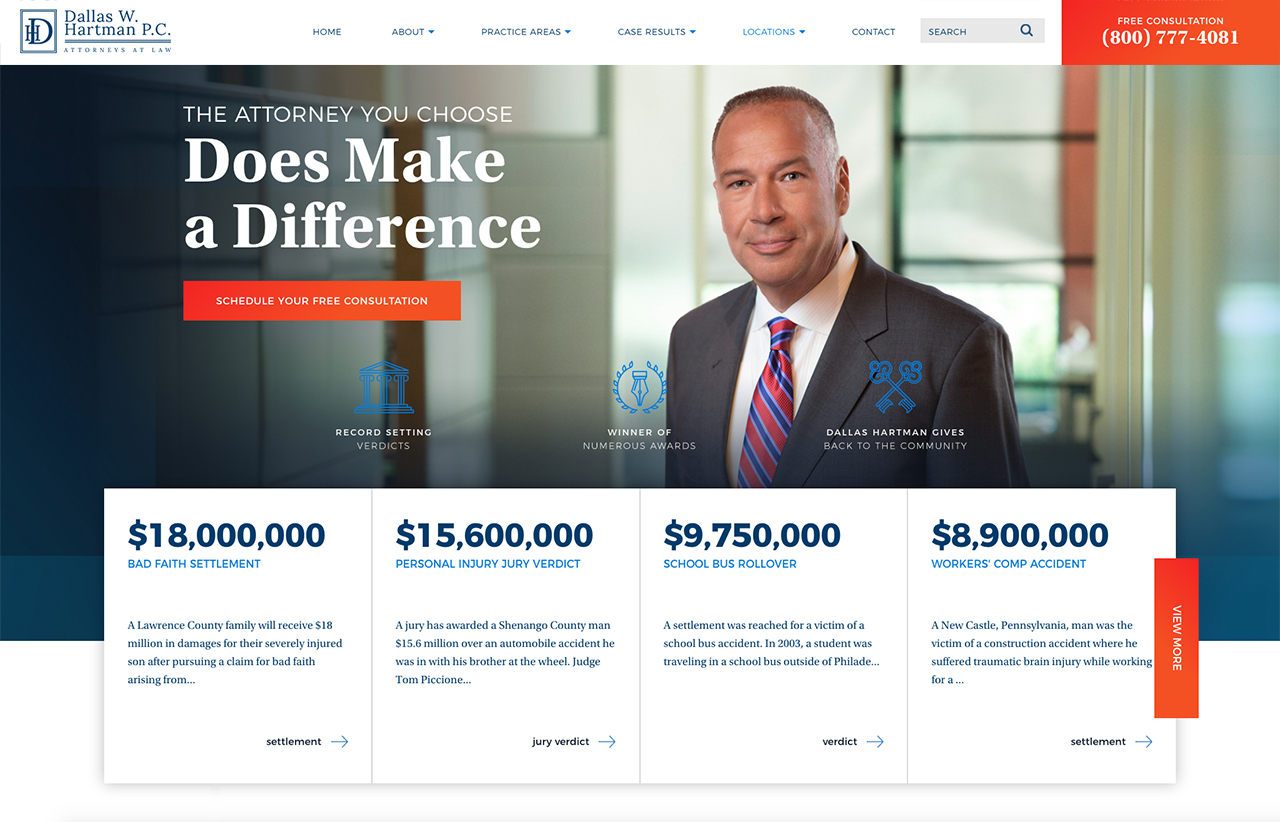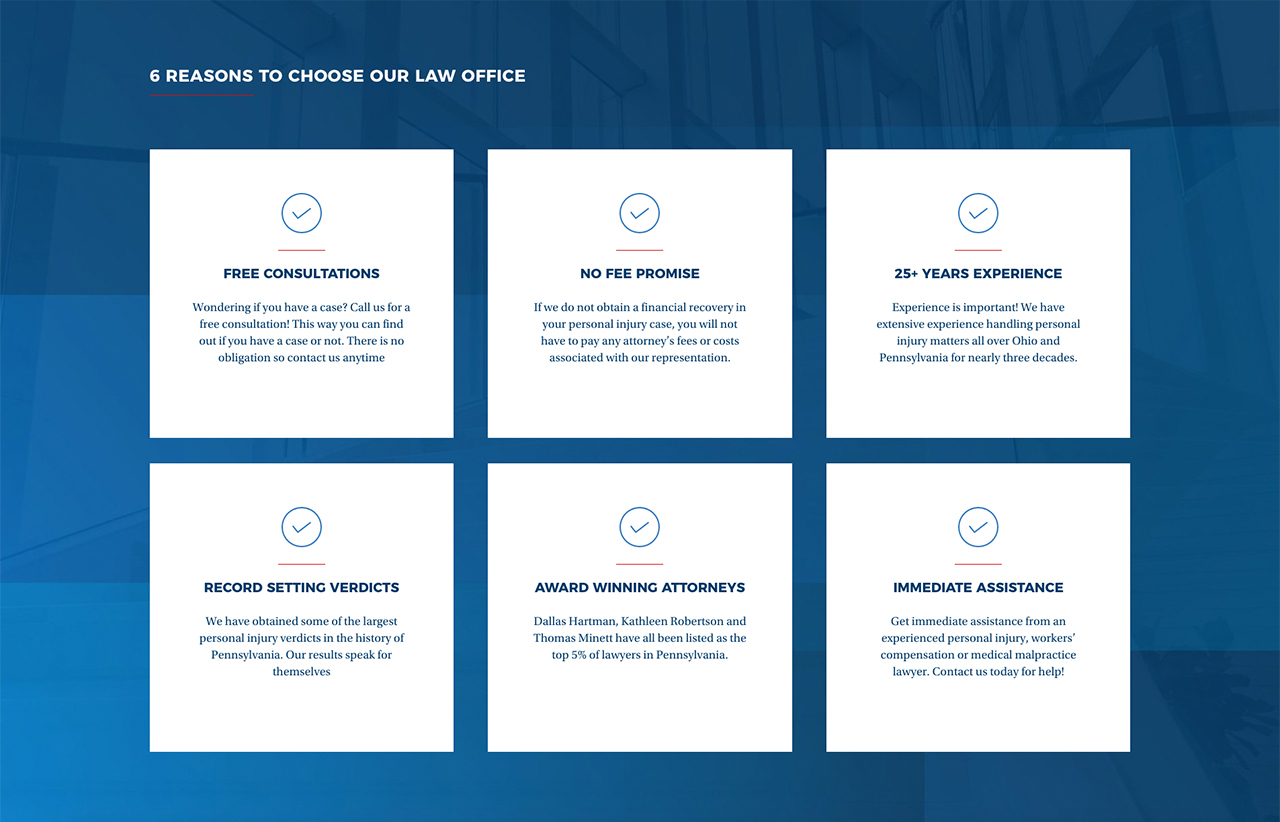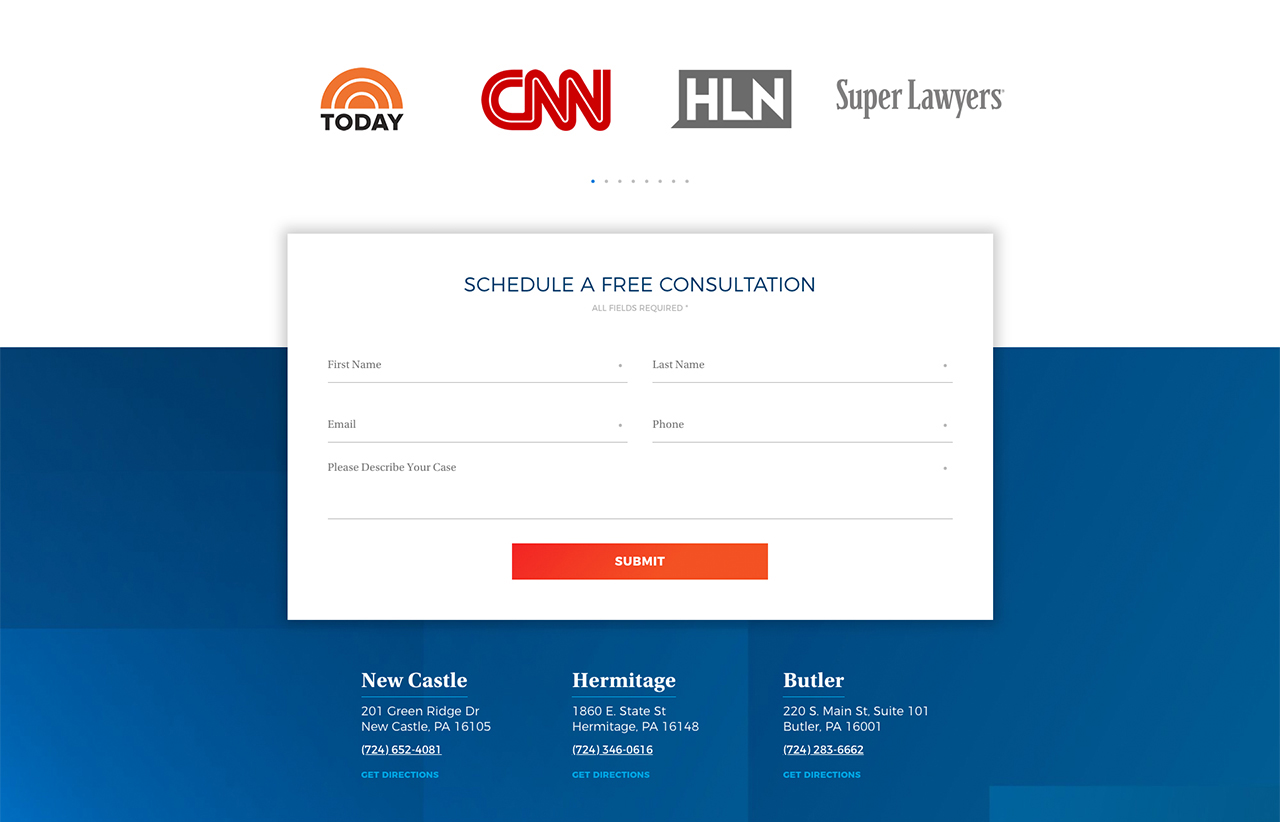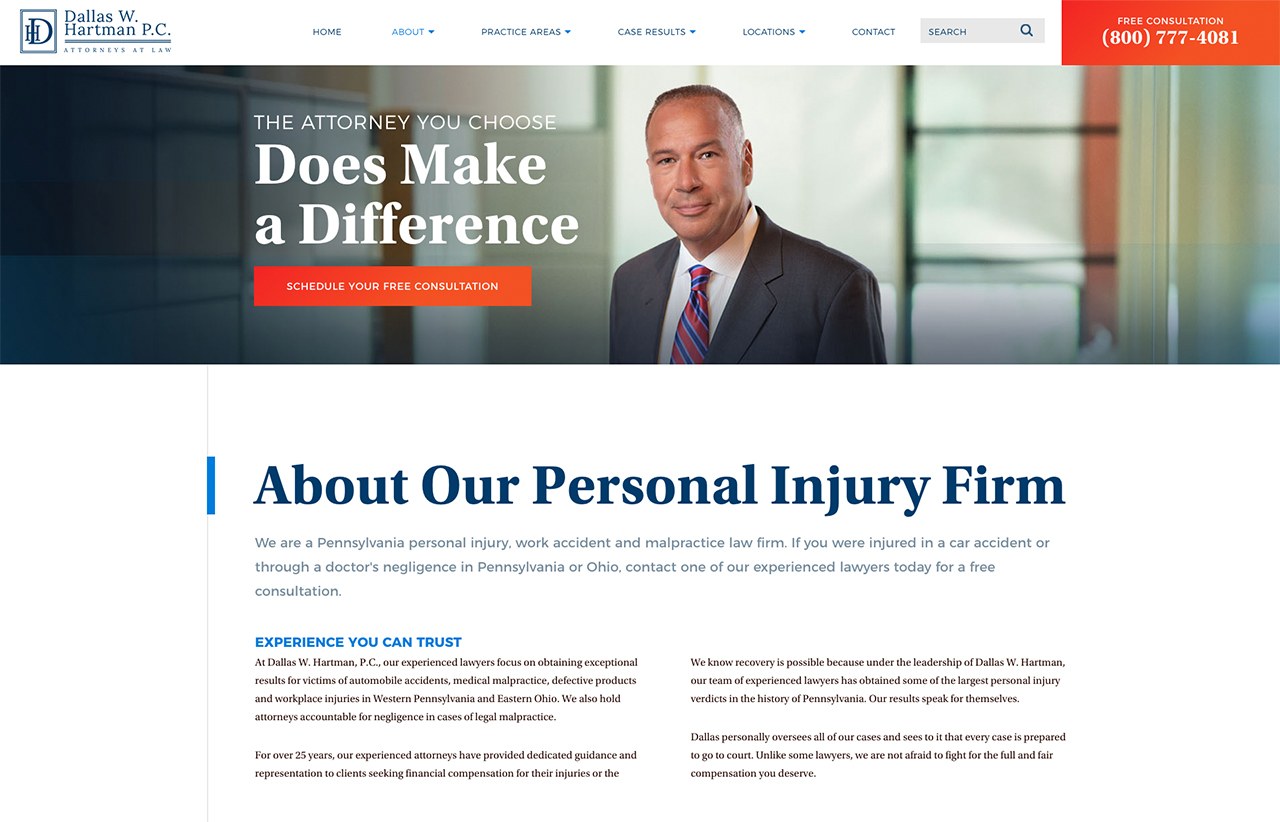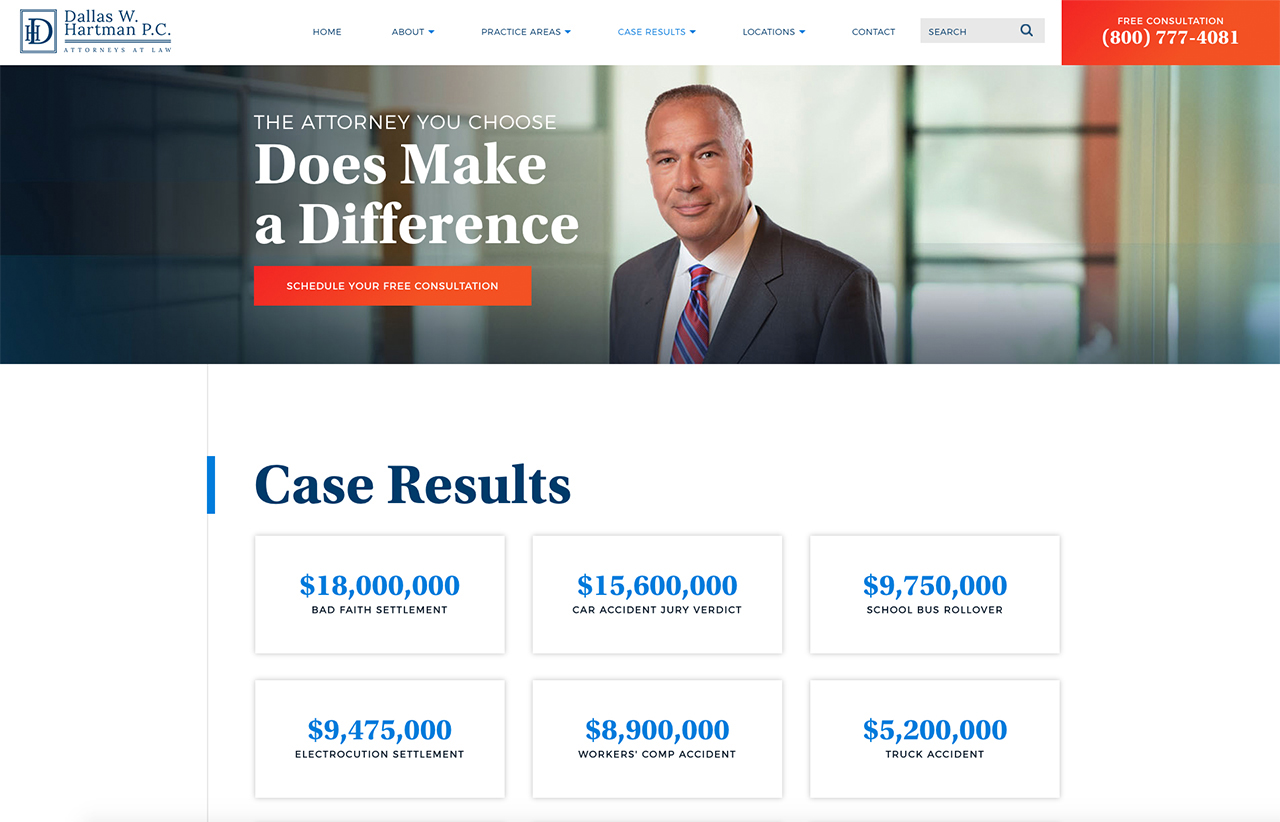 areas of focus
Car Accidents
Legal Malpractice
Medical Malpractice
Premises Liability
Workers Compensation
Wrongful Death
Motorcycle Accidents
Truck Accidents
Dog Bite Injuries
Slip and Fall Injuries
FIRM LOCATION
201 Green Ridge Dr
New Castle, PA 16105
P (724) 652-4081
CITIES SERVED
New Castle, Hermitage, Butler, Pittsburgh, Erie, Cranberry Township and other surrounding areas, as well as Youngstown, Ohio.
VISIT WEBSITE