Meinhart, Smith & Manning, PLLC
The highly experienced personal injury attorneys at Meinhart, Smith & Manning, PLLC are based in Louisville, Kentucky and have helped many clients find justice. They understand how to handle a wide range of personal injury claims, and know how to fight to get the maximum financial compensation for their clients.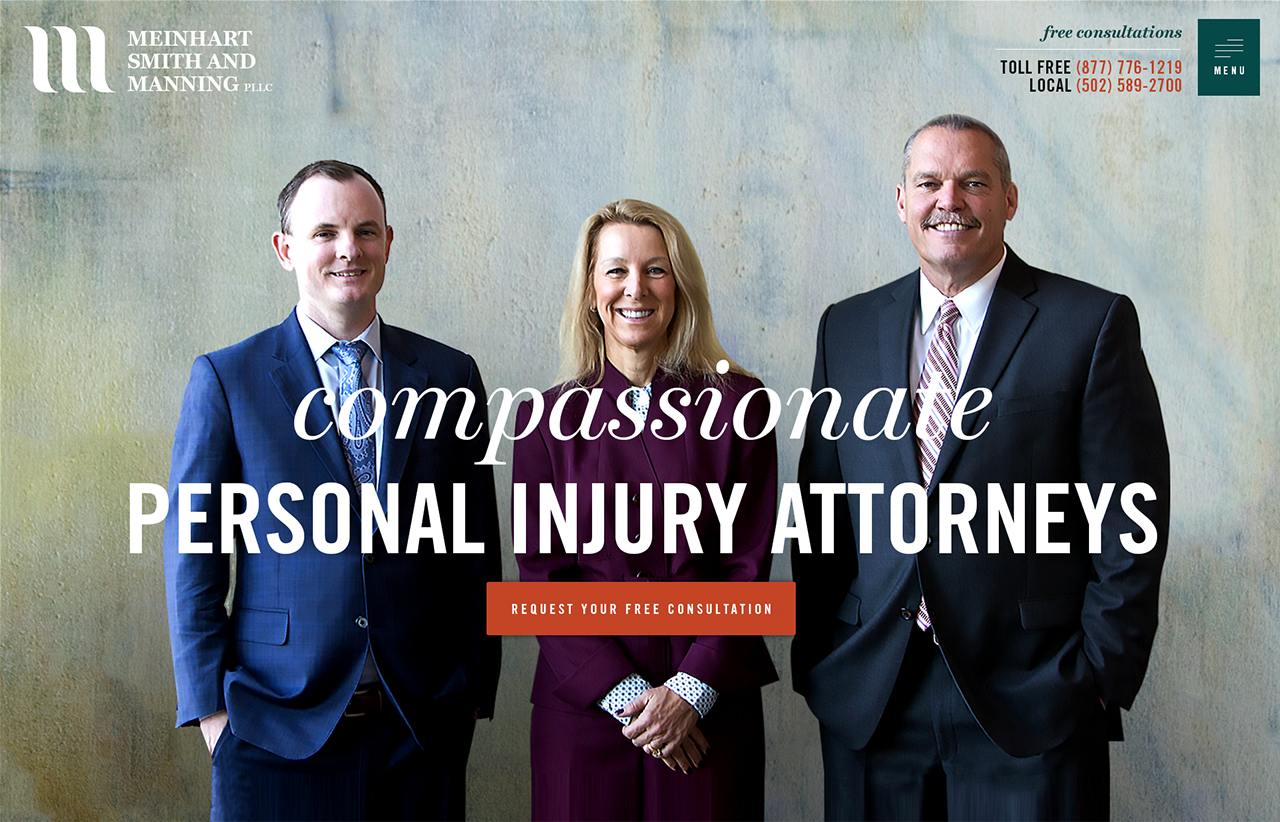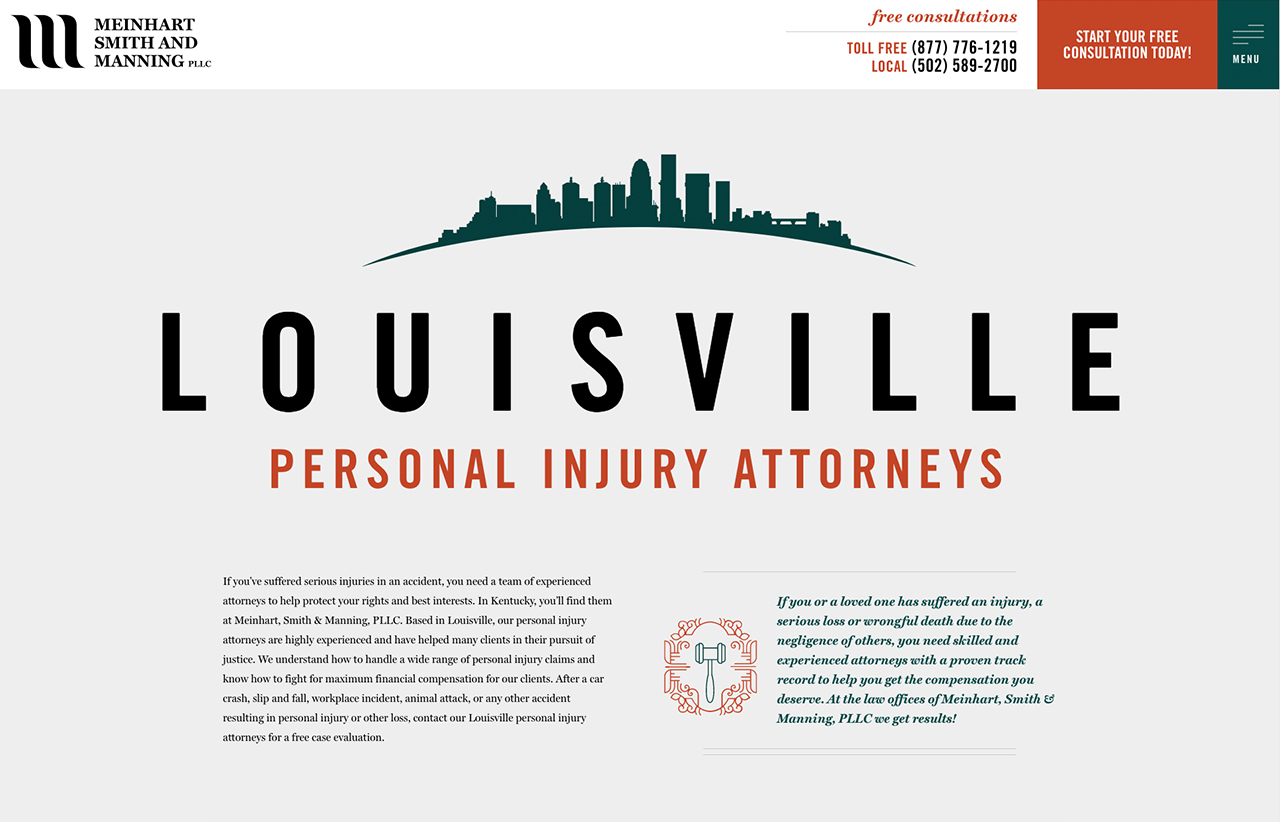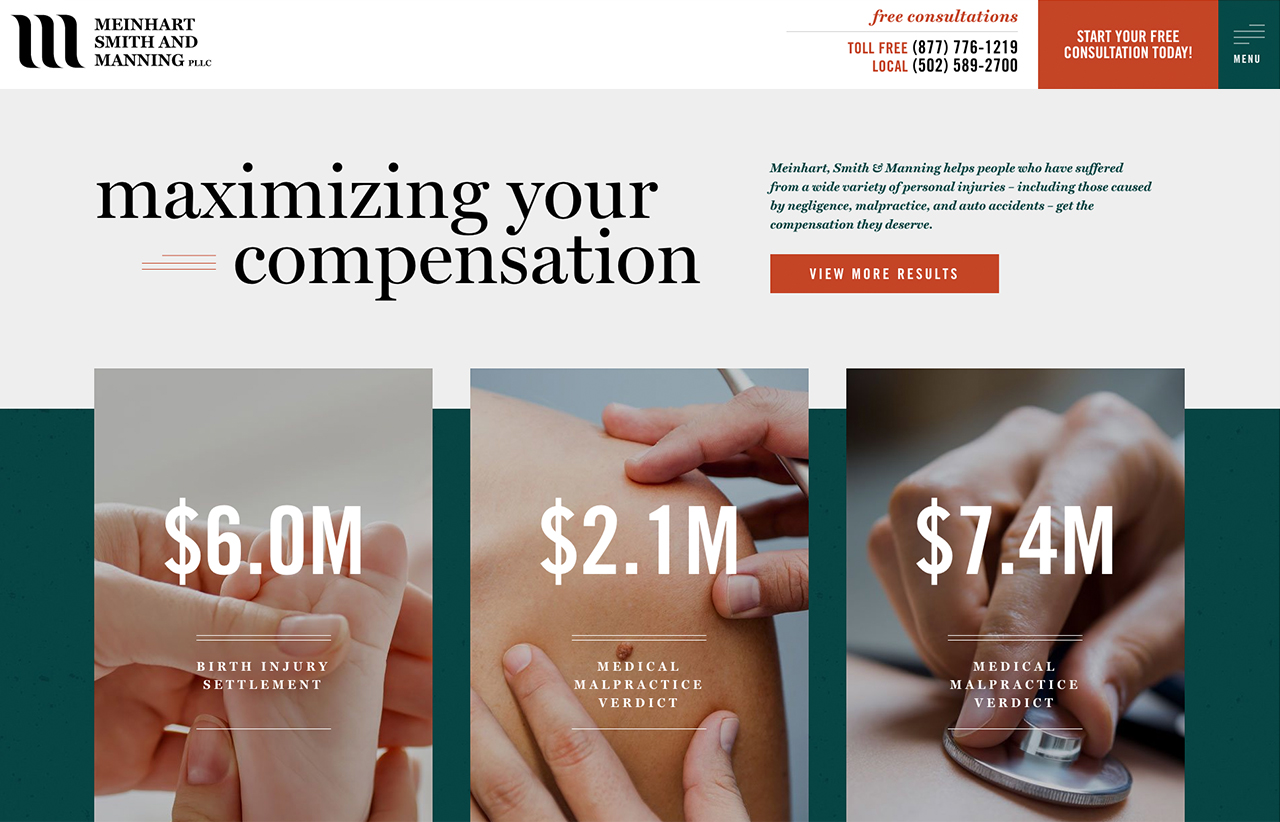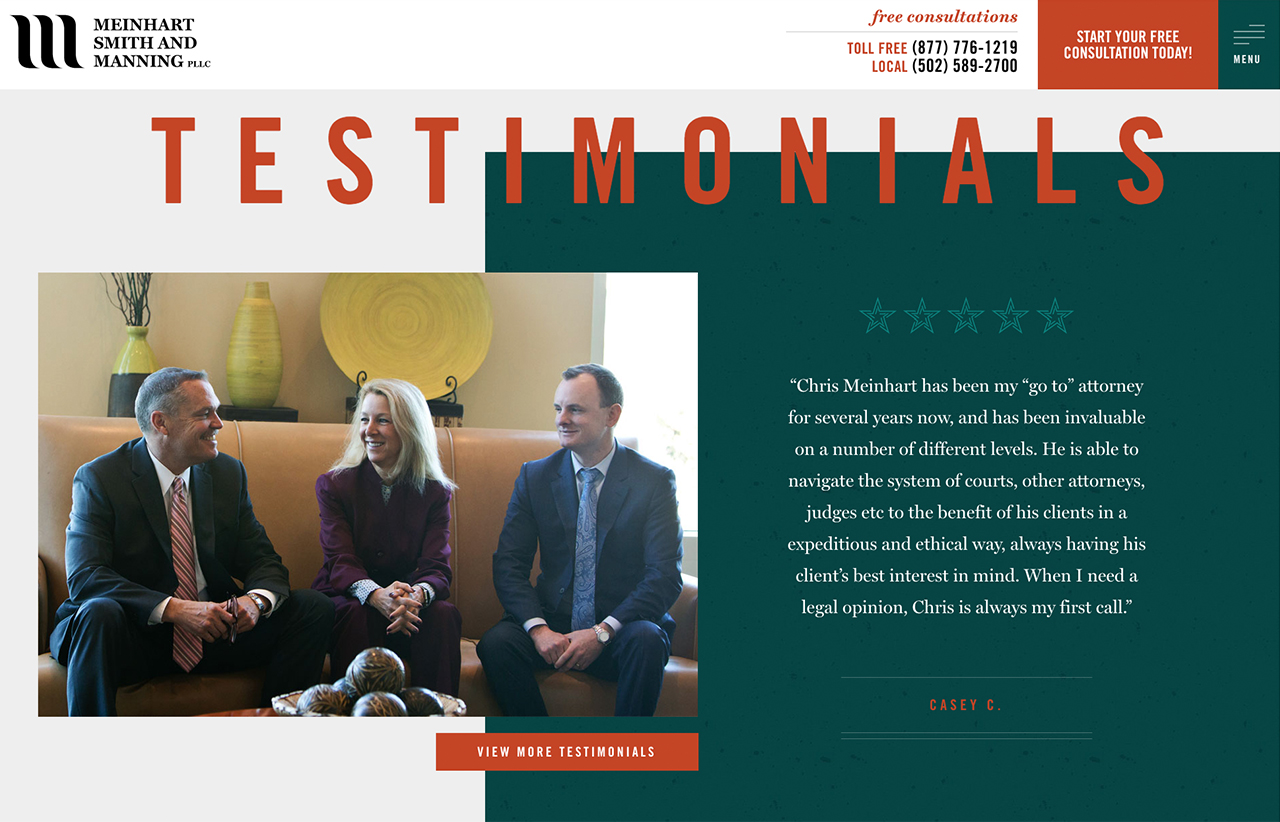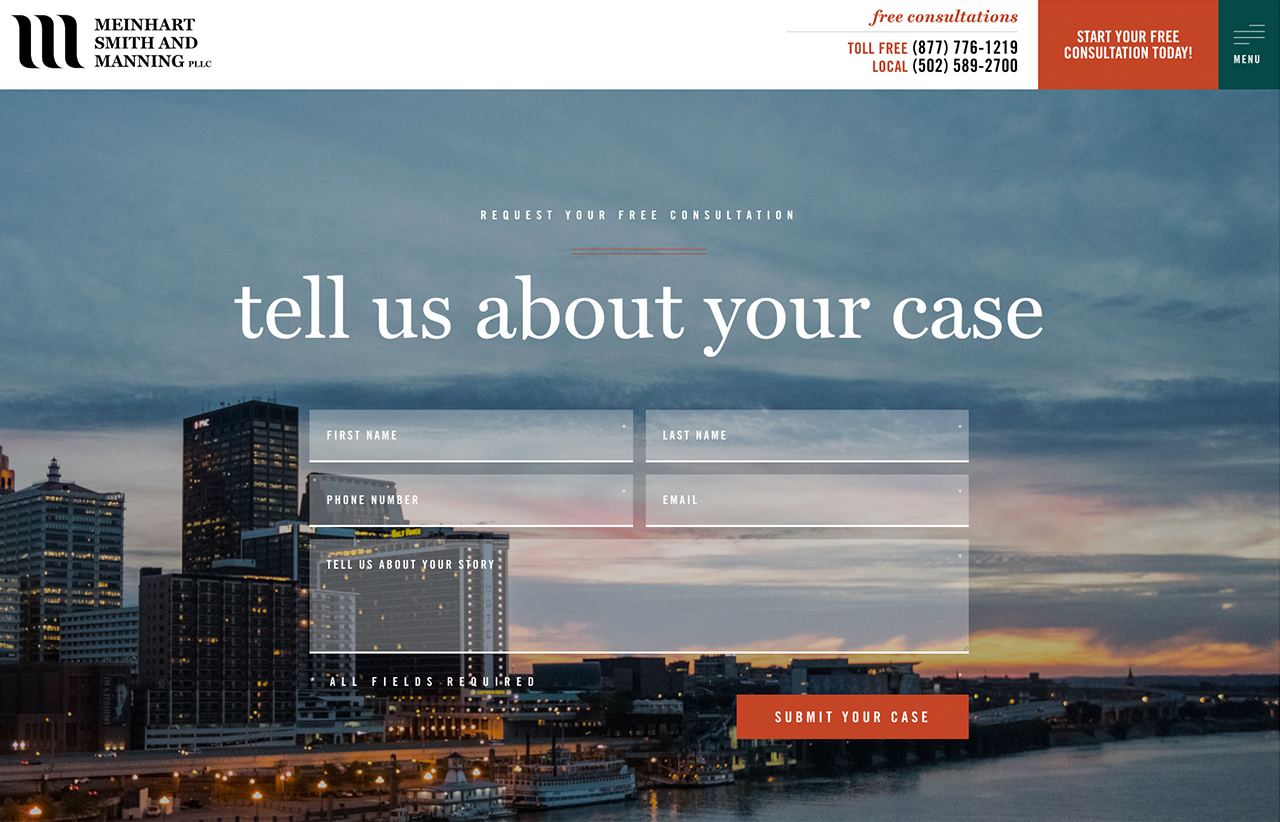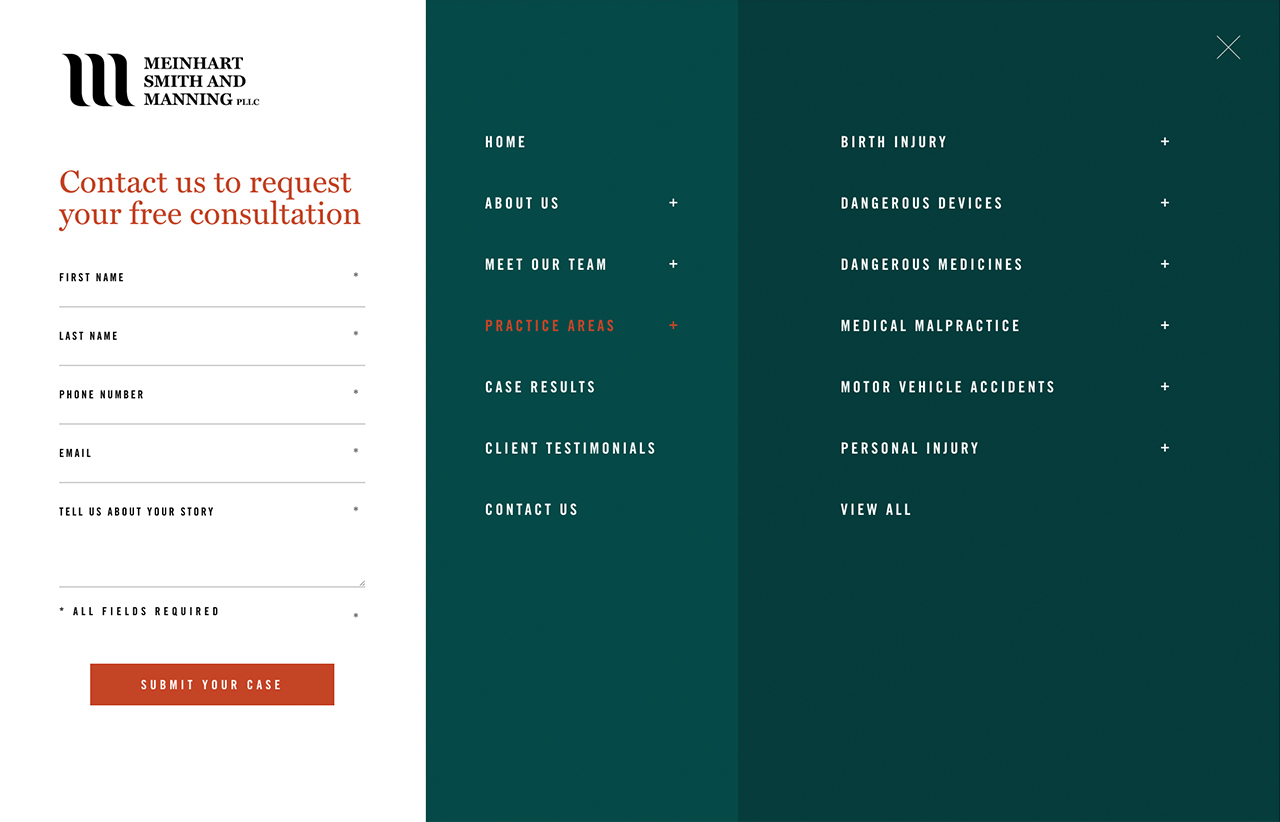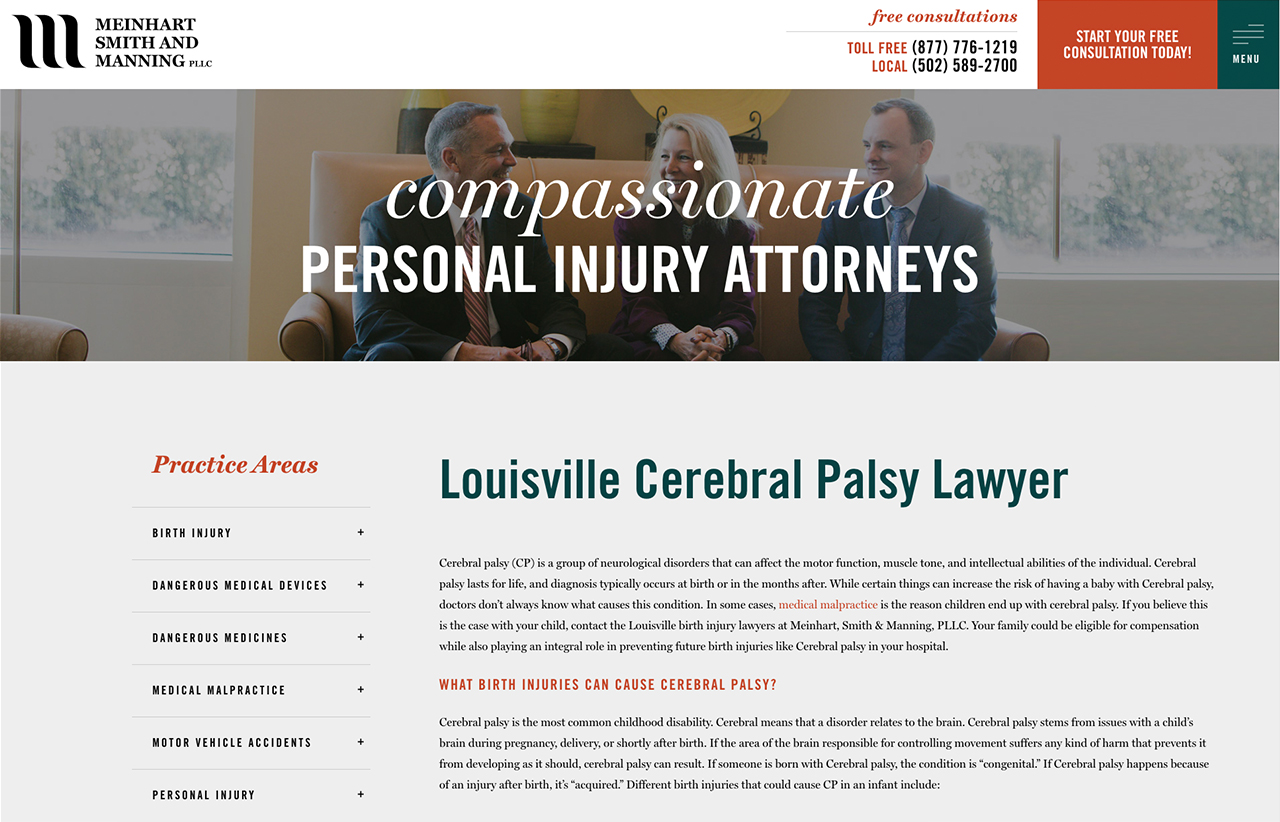 areas of focus
Birth Injury
Dangerous Devices
Dangerous Medicines
Medical Malpractice
Motor Vehicle Accidents
Personal Injury
Nursing Home Abuse
Traumatic Brain Injuries
Car Accidents
Bike Accidents
FIRM LOCATION
222 E. Witherspoon St. Suite 401
Louisville, Kentucky, 40202
P (502) 589-2700
CITIES SERVED
Louisville, Kentucky and surrounding areas.
VISIT WEBSITE