Most SEO agencies make promises they cannot deliver. We have 1st page Google results in the most competitive markets in the country.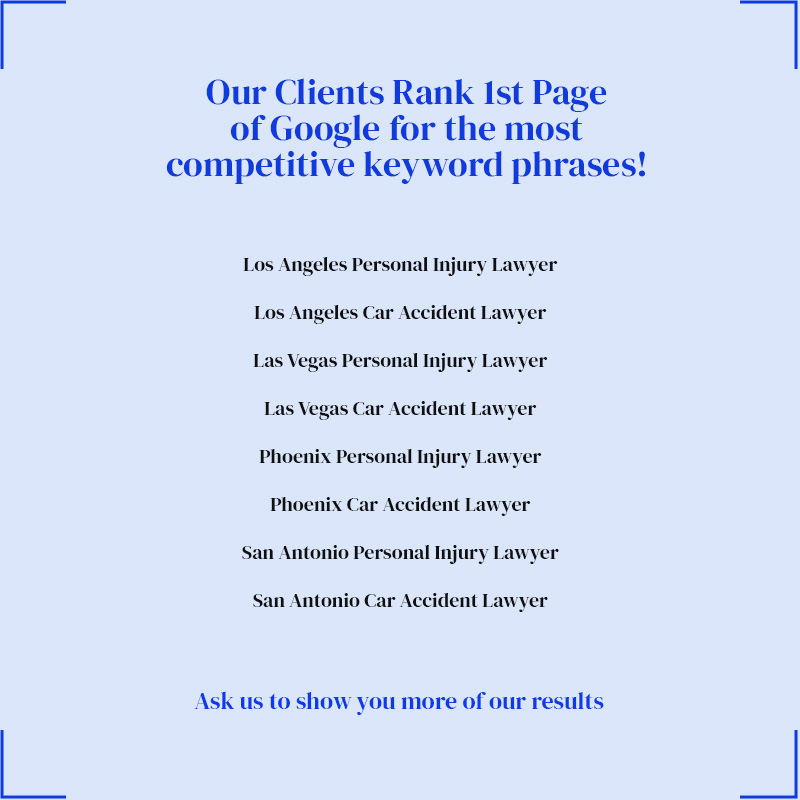 Learn more about us in 60 seconds…
We understand personal injury law firms. We've been working with PI and mass tort law firms for the past 18+ years! We know how to help you get the kind of cases you are looking for. Whether it's all types of injury cases, or if you want to focus only on 6 or 7 figure cases, we can create a customized plan to help you win and sign up those types of cases.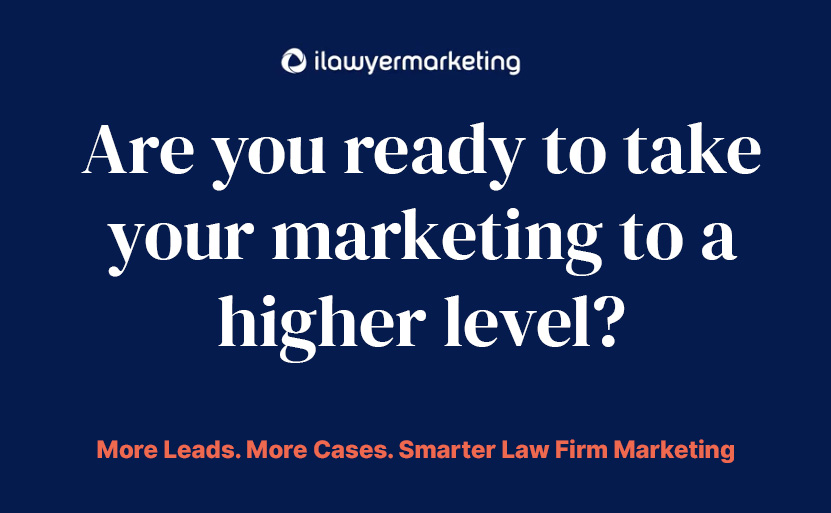 Aren't you tired of hearing the same promises from companies over and over again? If you're like most attorneys, you have been let down by legal marketing companies. We hear this time and time again from our clients. If you are ready to try legal marketing that works, it's time to call iLawyerMarketing.
15+ Years of Experience Working with Personal Injury Law Firms
iLawyerMarketing has been the recognized leader in SEO for personal injury law firms in the U.S. We've been studying the Google algorithm every single day for over a decade and have even built our own Google Algorithm tracking software for the legal industry. When it comes to SEO, there are only a small handful of agencies who have a proven track record of being able to get personal injury attorneys 1st page organic visibility. Don't waste time and money on companies that don't have extensive SEO experience!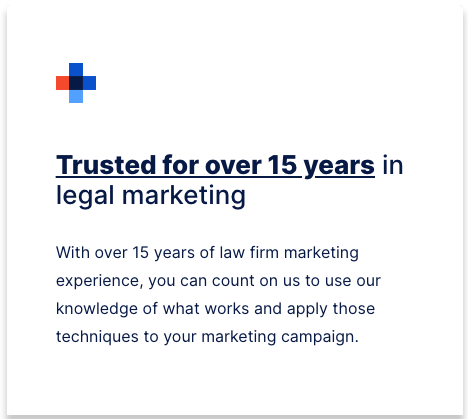 Find Out if We Can Help Your Law Firm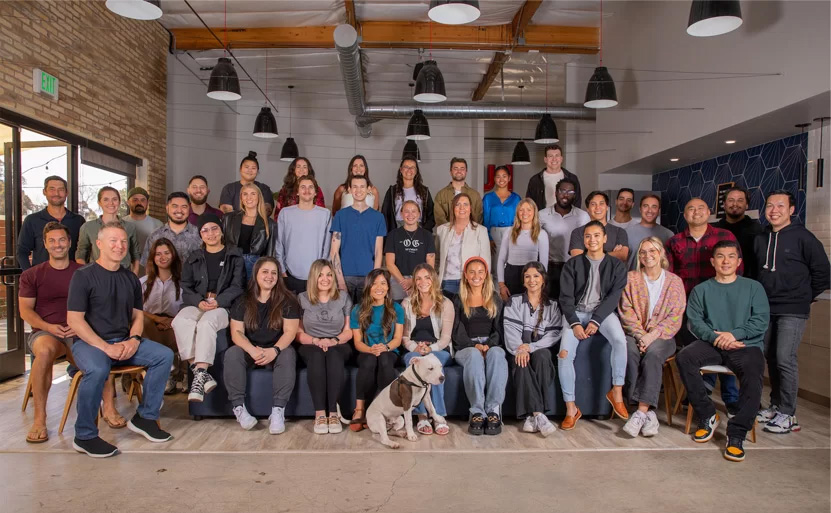 Are we the right company to handle your online marketing?
We believe we are the best in the legal industry
but we are not always a fit for every law firm. Let's find out if we are a match for each other.
Here is our process for determining if we are a fit for each other:
Discuss your marketing objectives: The very first step in our process is to have a discussion to find out what your marketing goals are. Is SEO the answer? For many law firms yes, but SEO is not always the right option for everyone. In some cases depending on time and money, paid search such as our PPC for law firms service is a better fit. If we believe we have a solution that will help you meet your goals we move on to step 2 in the process. If not, we will let you know right up front so we are not wasting each other's time.
Evaluate your current website(s) and domain name(s) Next we analyze your law firm's website and domain name to see if it can be used. Having high visibility on Google is a crucial first step to generating leads online, but if your website fails to convert your visitors then you are wasting money and losing out on new cases to your competitors. Additionally, depending on how your website was built, it may be contributing to poor rankings and prevent you from ranking high on Google. Our head technical SEO expert will analyze your current site to assess page load times, crawlability, mobile versions and overall SEO friendliness. In terms of your domain name, we will conduct a backlink analysis to make sure you don't have a link profile that would prevent you from ranking high on Google. If your domain has a manual or algorithmic penalty as a result of bad links or over-optimized anchor text, a new domain name may be required so you are not wasting time and money trying to optimize a penalized domain.
Analyze the competition in your market We will look at the 1st page of Google search results for the keywords you want to rank for to determine who your online competitors are and what level of competition you are up against. We further analyze the top 5 to assess the strength of the competition – since that is who you will be competing with online. How do those websites compare to yours? Which sites have the best opportunity to convert website visitors? How strong is their SEO? What tactics are they using to earn high rankings? What areas of opportunity do we see?
Strategize to win Our SEO experts will come up with a tailored solution to help you start generating leads and new cases. The plan we come up with will be based on what we have found to be most effective for our clients who share similar goals in similar markets to yours. Depending on how aggressive you want to be with your marketing, we will develop the right online marketing strategy for you. Whether it's just SEO or one that uses a combination of both SEO and PPC, we will use our 10+ years of experience in law firm marketing to put together the right plan for your law firm.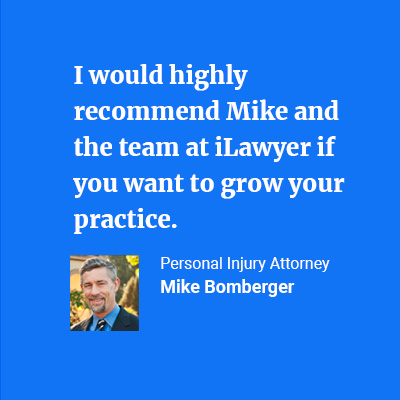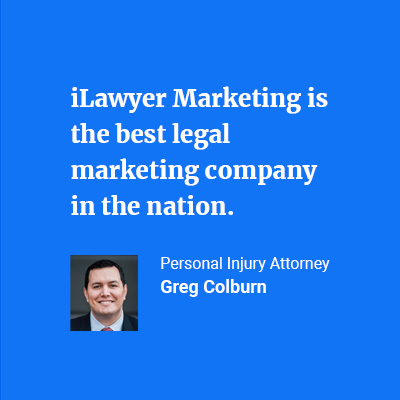 Call us today and ask for a demo from our marketing experts to see what we have been able to do for other law firms in the most competitive areas of law including personal injury, criminal defense, family law, employment law & more.
Personal Injury Quote Request & Free Consultation
"*" indicates required fields