Bring back visitors to increase the leads you receive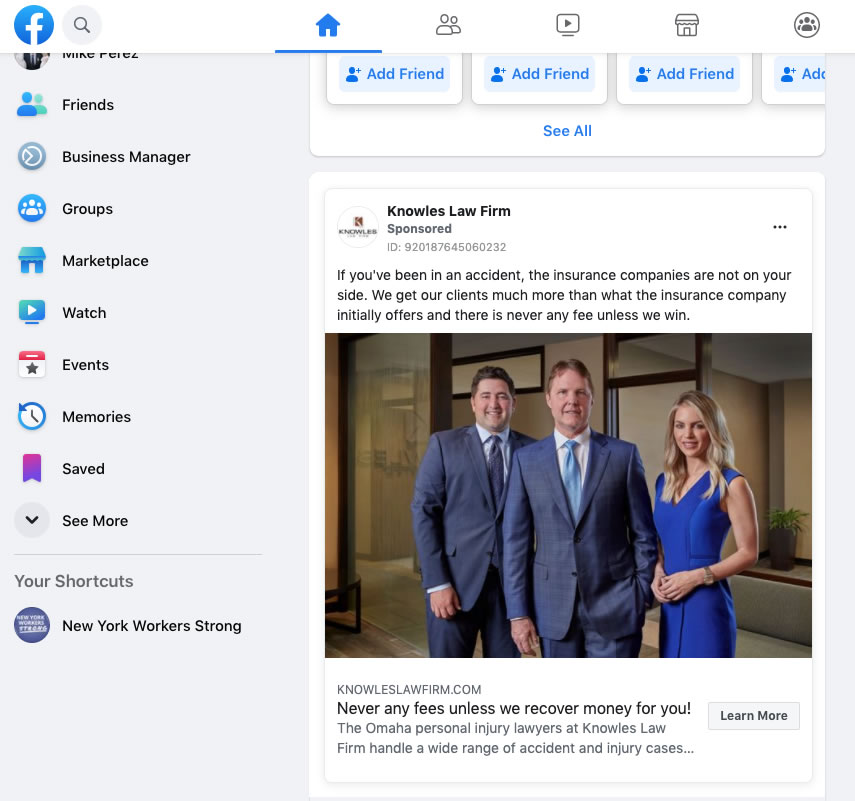 In a perfect world, a consumer looking for a lawyer would come to your website, read about how amazing your law firm is and then pick up the phone and call you so they could hire you right away. However, that is far from how hiring a lawyer really works for a consumer. In reality, consumers visit multiple law firm websites, often over a period of multiple days. Consumers get distracted. They forget which websites they visited and which law firm sites they looked at. For all these reasons and more, you need to try and bring those visitors back to your website so that you can make your marketing more successful and most importantly, generate more cases for your firm.
If you spend money on SEO or Paid Search marketing in 2021, and you are not running retargeting ads, there is no doubt that you are missing out on generating more leads (and more cases) for your law firm. Since the majority of consumers don't immediately contact a firm on their first visit to a website, you need to bring those visitors back to your site and remind them that you exist. Studies show that over 97% of consumers visit a website and never return to that website. We also know that most consumers spend a significant amount of time (often more than 1 day) researching the law firm they want to hire. We know this from analyzing data from Google analytics for law firms for over 15 years, as well as having conducted numerous studies on how consumers hire lawyers online. If you want to maximize the results of your marketing campaigns, then running retargeting ads needs to be part of your marketing plan.
What are retargeting ads?
Retargeting ads are personalized advertisements served through third-party networks, shown to those who have visited your website without converting. So where can you run retargeting ads? The most common ones include:
Facebook
Instagram
YouTube
Third-party websites
Facebook Retargeting
Facebook has over 2.74 billion users globally as of October 2020 data. Almost 70% of the adult population in the U.S. uses Facebook and 74% use it every day. So, it makes perfect sense to run retargeting ads where your prospective clients will see them. As long as you have the Facebook Pixel installed on your site, you can serve ads to those visitors who have been to your site. The user will see your ads as they scroll through their feed while using Facebook.
Instagram Retargeting
Instagram is a platform with 1 billion monthly active users, with 130 million of those being in the U.S. The average session duration is 28 minutes. With that large of an audience size, it makes perfect sense to run retargeting ads on Instagram as well, especially since it's owned by Facebook which makes running retargeting ads there very easy if you are already running Facebook Ads. Similar to Facebook Ads, running retargeting ads on Instagram means users would see ads as they scroll through Instagram.
YouTube Retargeting
YouTube has over 2 billion users worldwide and 73% of the U.S. population uses Youtube (at an average of 40 minutes per session!).  With YouTube, you can run many different types of ads, but one ad you can run is skippable in-stream ads that can run before a video plays. Of course, you need video to be able to run these ads, but video is a powerful medium to use for ads so it's something we highly recommend.
3rd Party Website Retargeting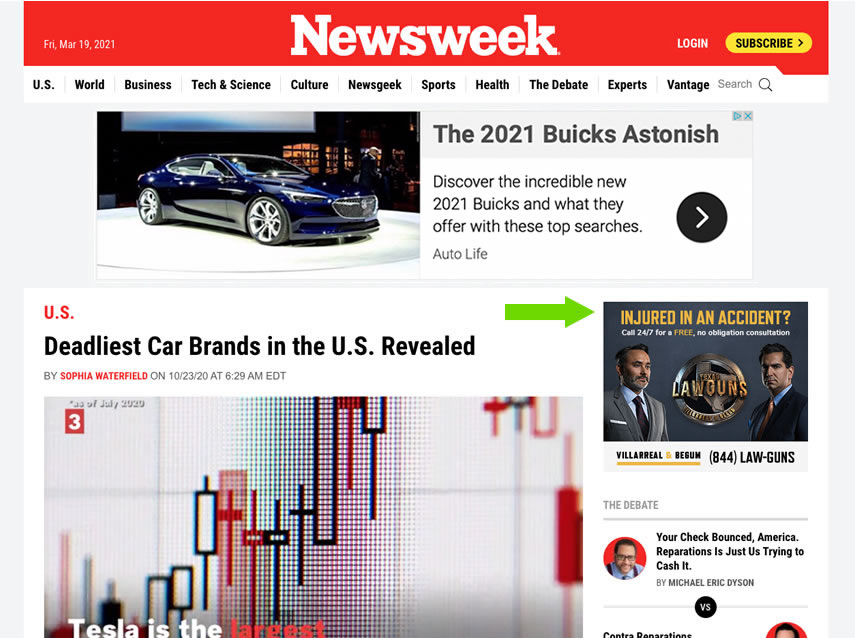 Most people are aware of retargeting ads that display on 3rd party websites. We've all noticed the ads that seem to "follow" us after visiting a certain site. It's a marketing strategy used by almost all brands that know what they are doing when it comes to digital marketing. It not only works on the one device you were using at the time of visiting that site, but it also works across devices. Meaning you may have visited a site a site on your iPhone but later on saw ads for that same company on your desktop computer or iPad.
How do retargeting ads work?
A small piece of code (often referred to as a pixel) is added to your website. When people visit your site, that code drops an anonymous browser cookie. When that user later browses the web or uses Facebook for example, we are able to serve ads to those visitors. These ads are highly relevant since the visitor has already shown interest in your brand. When a user sees your ad, they may click on that ad which brings them back to your website. By utilizing retargeting ads, law firms can be more top of mind by increasing brand awareness, and increase the total number of leads they generate.
Retargeting Ads: A very important part of the conversion funnel
Considering the high cost of paid ads in the legal space, retargeting ads almost always offer the best value of any form of paid marketing if you're a law firm. If you are spending thousands of dollars on search engine optimization, Google Ads, Facebook Ads, YouTube Ads or any other way, it makes sense to do everything you can to bring those visitors back to your site so that you can convert those visitors into actual clients. In our consumer studies, we have found that over half of all consumers who are researching a lawyer online take more than one day to make a decision on which law firm to hire. The consumer journey of hiring a law firm is rarely a quick one, especially if the case is more serious.
If you want to increase the number of leads and cases you generate in 2021, make sure that retargeting is part of your marketing strategy.
If you have questions or want to learn more about how we can help your firm generate more leads through the use of retargeting, feel free to reach out to us today.