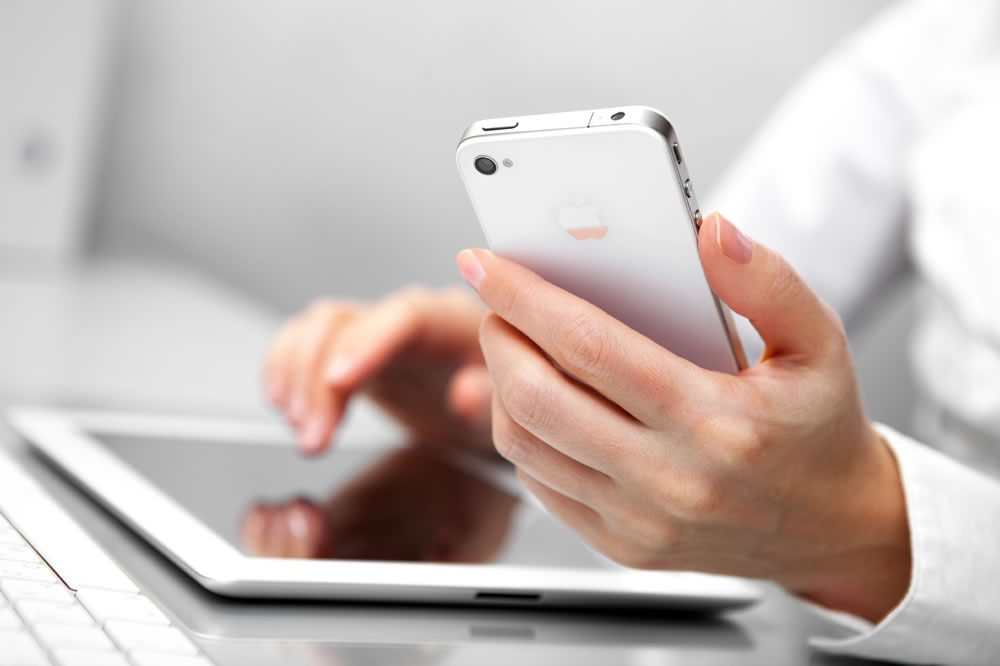 You've probably heard of retargeting by now but what is it? Retargeting, sometimes referred to as remarketing, lets advertisers serve online ads to visitors who have previously visited their website. You may have noticed this before after visiting a website and then noticed ads for that website following you around while visiting other sites. If so, you've seen retargeting in action. If you are not using retargeting as part of your law firm's marketing, it's something you need to seriously consider.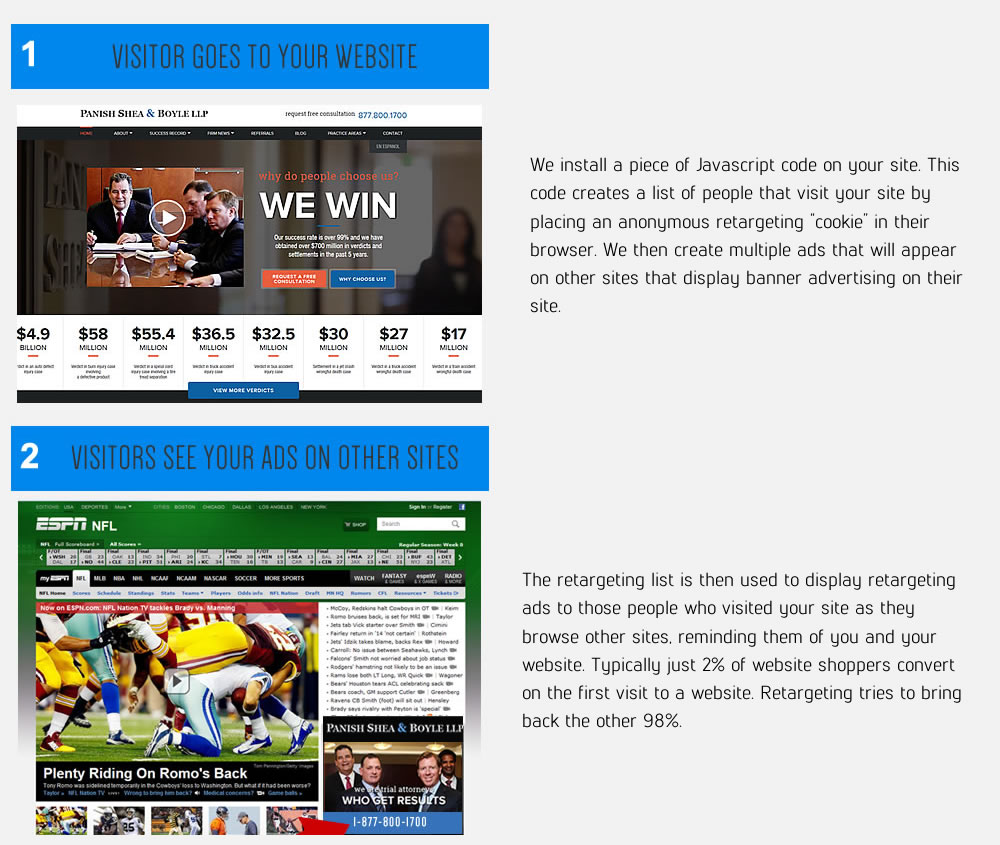 Should I use retargeting for my law firm?
When consumer's are searching online for an attorney, they are typically researching multiple law firms before they ever decide to hire one. For most consumers, serious buying decisions (such as hiring a lawyer) take time and research. This means that people who are looking to hire a lawyer and find your site will most likely leave before they ever decide to call a lawyer.  Keeping your name at the front of their mind is important. You could blast TV and radio commercials and spend large amounts of advertising dollars to make that happen. Or you can use retargeting ads for a fraction of the price. Retargeting is a powerful branding tool that should be used together with SEO, PPC or Content Marketing. While retargeting can help increase conversions, it can't drive people to your site. Your best chance of making retargeting work for your law firm is with your other Internet marketing campaigns.