One of the most underutilized ways of marketing for lawyers is by advertising on Facebook. While plenty of law firms have tried Facebook Ads, most do not do it the right way. iLawyerMarketing can help you run smarter retargeting campaigns AND run awareness ads so that consumers know about your firm when they need to find an attorney.
iLawyerMarketing has been helping law firms generate smarter and more successful digital marketing campaigns since 2005. If you are looking for an agency to help you generate more leads and cases with Facebook Ads, the iLawyerMarketing team is ready to help you meet your marketing goals! Call us today to schedule a free digital marketing consultation!
With an audience size of 2.5 billion people, running ads on Facebook allows law firms to get their name in front of nearly 70% of the U.S. population. If you haven't started running ads on Facebook for your law firm, it's something you need to be considering if you want to generate more leads in 2024. Despite Apple's iOS 14.5 update where they now ask people if they wanted to opt-out of apps tracking them across the web, it can still be a valuable part of your marketing playbook.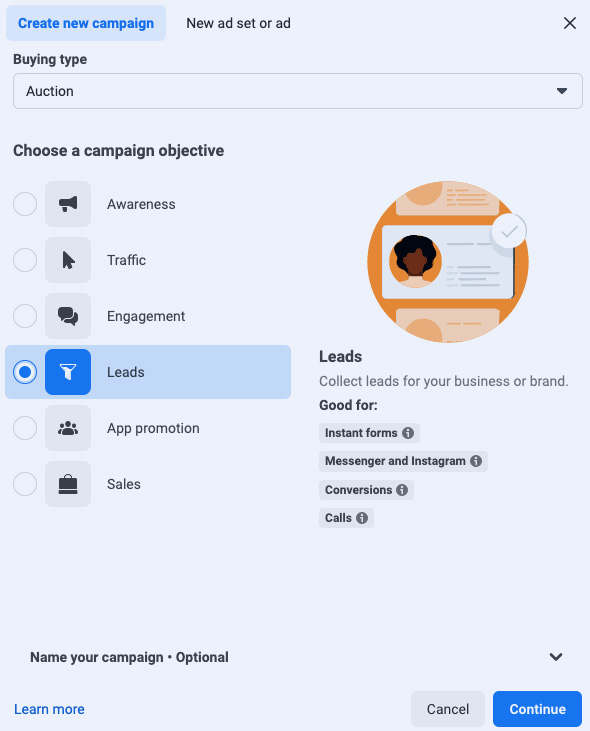 Why use Facebook Ads to Advertise Your Law Firm?
With the ability to run ads based on demographics and interests, Facebook ads offer an incredible ability to laser focus on a very specific target audience. This is what makes Facebook Ads the very best social media marketing platform for attorneys. For companies that offer Facebook marketing as a service, the ability to create smarter targeting is the key difference between the best Facebook companies for lawyers and the average ones. After all, there are many different types of ad types to choose from on the Facebook platform. This includes:
Awareness
Consideration

Traffic
Engagement
App Installs
Video Views
Lead Generation

Conversion

Conversions
Catalog Sales
Store Traffic
In addition to the different types of campaigns you can run, there are many different campaign options to choose from, including:
Campaign budget optimization options (daily budgets vs lifetime budgets, campaign bid strategies, ad scheduling, standard delivery vs accelerated delivery, etc.)
Options to create A/B tests to test creatives, landing pages, audiences and delivery optimization strategies.
Use of dynamic creative elements for images and headlines
Audience locations (choose from the targeting the entire world, counties, states, cities or a radius around a specific address)
Audience demographics (age, gender, language, education level, schools, income, life events, relationship, job title, industry, etc.)
Audience interests (business and industry, entertainment, family and relationships, fitness and wellness, food and drink, hobbies and activities, sports and outdoors, technology, etc.)
Ad platforms (Facebook, Instagram, Messenger, Audience Network)
Ad placements (Facebook News Feed, Facebook Right Column, Facebook Marketplace, Facebook Stories, FB In-stream Videos, FB Instant Articles, Instagram Feed, Instagram Explore, Instagram Stories, Facebook Messenger Inbox, Messenger Stories, and more)
Having the ability to use all of these options to create ads is incredibly powerful but at the same time can be dangerous in the way you can blow through a very large budget in an incredibly short period of time. With the amount of options there are to choose from, you certainly do not want to waste your law firm's marketing budget by having an inexperienced Facebook Ads manager running your campaigns. It is complex and requires years of experience managing Facebook/Instagram ads in order to give you the very best chance of generating leads and cases on a consistent basis.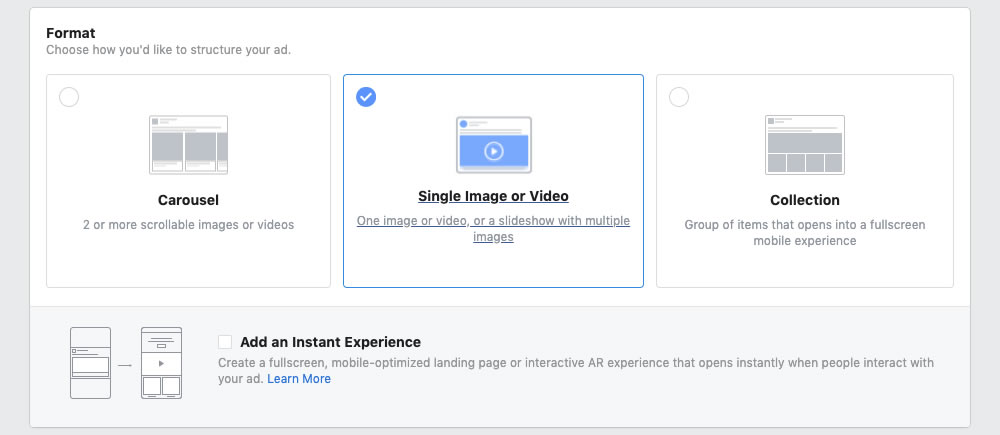 The best Facebook advertising companies know the importance of creating and testing the creatives for any ad campaign.

While there are just a few different ad formats you can use as shown above, there of course is no limit to the specific creatives that you use. The best law firm Facebook marketers do not simply create one or two ads and think their work is done. Smart marketers are constantly testing and trying to improve their conversion rates by creating different visuals to see which ones perform best. They split test. They test video ads vs static ads. They use lookalike audiences. They know the importance of social proof. Running Facebook ads should never be a "set it and forget it" model, which sadly many companies do (usually the low cost providers) because they don't have the manpower, time, skills, experience or know-how to do what it takes to run a smart campaign.
Why Types of Law Firms can Facebook Ads Work For?
Facebook Ads work best for law firms focused on providing consumer based legal services, including:
Personal Injury lawyers
Mass-tort law firms
Workers' Compensation
Elder & Nursing Home Abuse
Class Action Attorneys
Family & Divorce lawyers
Criminal Defense attorneys
Estate Planning lawyers
Bankruptcy attorneys
Immigration lawyers
Employment lawyers
Business attorneys
Any firm going after cases in a specific location
Of course, as with all Facebook Ads, the recipe for success is in the specific targeting the advertiser uses, together with smart visuals that engage visitors and of course the ability of the landing page to convert visitors into actual leads and cases. If you've tried running Facebook ad campaigns in the past and they did not work, it's not because Facebook ads don't work. It is most likely because the campaign was not properly run.
Facebook Geofencing Ads
Many law firms ask us about Facebook ads and geofencing. While Facebook does not allow you to draw a polygon around say a specific building in the way that typical geofencing does, you can target a 1-mile radius around any address you choose. If you are a personal injury lawyer for example, you could create ads targeting hospitals, ERs, chiropractors, body shops, etc. An employment lawyer may want to target specific business locations. A divorce lawyer may want to run ads in a specific geolocation targeting Facebook users with an income over $100,000. The ability to combine geolocation targeting with demographic targeting can make this a very smart way to market your law firm.
Why choose iLawyerMarketing to run your Facebook marketing?
There are hundreds of companies that offer law firm marketing in 2022, but only a very select few who are great at what they do. iLawyerMarketing has been helping law firms grow their practice for over 15 years. We are well known for having the very best SEO results and having the most beautiful designs in the legal industry. Over the last few years, our team has added additional focus around paid search (Google Ads and Facebook Ads) because of the importance it plays in generating leads and cases for law firms. Our goal has never been to be the biggest company. It has been to be the very best at what we do. That commitment to being the best is what makes us great when it comes to Facebook marketing.
What about Instagram Ads for Law Firms?
Instagram is owned by Facebook, which means you can run ads on Instagram using the Facebook Ads platform. For many law firms, it often makes sense to run ads on Instagram and on Facebook simultaneously. What kind of ads can you run on Instagram?
Photo ads
Video ads
Carousel Ads
Stories Ads
Ads in Explore
Depending on what types of cases you are going after, and who your target demographic is, will be important factors in what types of ads we may run for your law firm.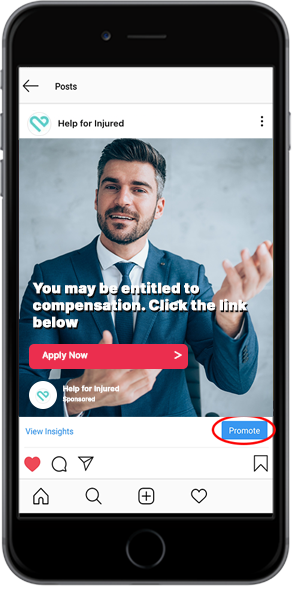 Call us today, let us know what your specific needs and goals are and find out if we can help you today.