It's no secret that law firm marketing is incredibly competitive. But what is the most competitive of all areas of law? You got it. Personal injury law. If you want to successfully market your practice in 2023, you need to make smarter marketing decisions than your competition. That means working with the best personal injury seo agency and choosing the right combination of marketing solutions to help you meet your goals.
What is the Most Effective Type of Marketing for Personal Injury Attorneys in 2023?
When it comes to advertising your personal injury practice, there are many options to consider. For most, the most common successful methods of marketing are:
Local pack / Map pack optimization
YouTube Ads
Bing Ads
LSAs
Many personal injury and mass tort firms that do the best job of marketing on the Internet often use many (if not all) of the things listed above.
SEO for Personal Injury Lawyers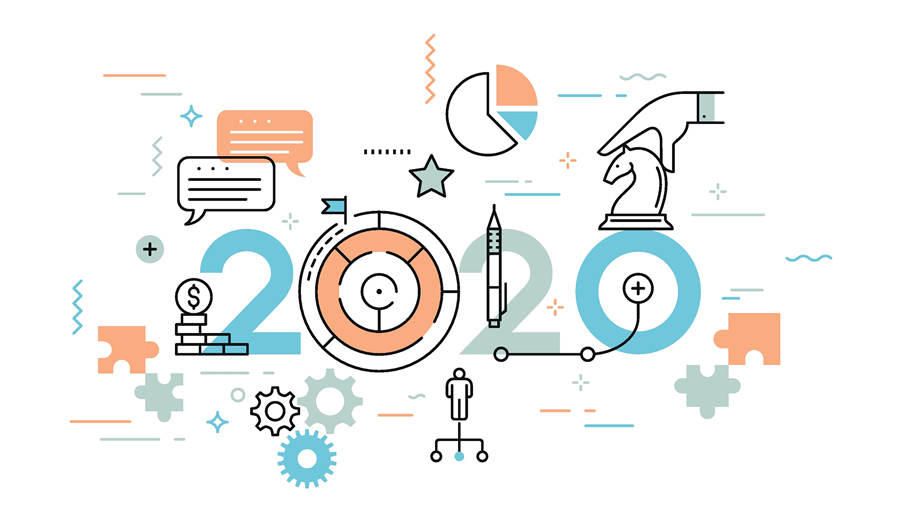 The team at iLawyerMarketing has specialized in personal injury lawyer SEO for over 15 years. In fact, over 80% of our law firm SEO campaigns are specifically for personal injury law firms, so we have significant experience helping firms generate new cases from their search marketing campaigns. There are thousands of personal injury firms you have to compete with. When it comes to local SEO on Google, it's not just other law firms who are your competitors. You also are competing with any website on Google that is targeting the same phrases. That includes the large legal directories like Findlaw, Yelp, SuperLawyers (and others) who often take the top positions on Google. However, if you choose the right company to handle your SEO, you can compete and "win" the battle for high visibility on Google. Our SEO team has been able to achieve first page results on Google for ultra competitive search terms (including hundreds of #1 rankings) in even the most competitive of markets. You can see some impressive results that we have been able to get for personal injury SEO in highly competitive markets over here.
Many companies can show you the occasional client in their portfolio who ranks for a few search results. However, few (if any) can share so many top ranking results in the most competitive of markets like these are above. Unlike large legal marketing companies like Scorpion and Findlaw, we don't have a large pool of thousands of personal injury law firms we are working with, which makes these results even more impressive.
While search results are never guaranteed since only Google is in control of their ever-changing algorithms, it is always our goal to provide 1st page visibility for the personal injury firms we work with. Earning Google rankings like these ones above does not come easy and they certainly do not come quick.
Getting top rankings on Google is not our #1 goal. Generating new leads and bringing in new cases for your firm are always the primary goal of any marketing campaign we handle.
Marketing for personal injury attorneys in 2023 is one of the most competitive areas in the Internet marketing world. Specifically, personal injury SEO is considered to be one of the most competitive verticals in all of search engine marketing. If you want to get great results when it comes to marketing your PI practice, you need a great law firm marketing agency at your side. If you are one of the estimated 93,000 personal injury attorneys in the U.S., the fierce competition for Google rankings probably comes as no surprise to you.
No matter what state you reside in, you have to deal with hundreds or thousands of fellow personal injury attorneys who are also trying to market their practice online, especially on Google. If you practice in California, New York, Texas, Florida or Illinois, the level of competition is off the charts. If you are trying to generate cases from Internet marketing in one of these markets, you need to have the best personal injury law firm marketing company handling your SEO and Paid Search campaigns. How many PI firms are you competing with in your state?
| | |
| --- | --- |
| State | Personal Injury Attorneys |
| Alabama | 1038 |
| Alaska | 162 |
| Arizona | 1092 |
| Arkansas | 496 |
| California | 11903 |
| Colorado | 1477 |
| Connecticut | 1478 |
| Delaware | 208 |
| Dist. of Columbia | 3764 |
| Florida | 5477 |
| Georgia | 2296 |
| Hawaii | 298 |
| Idaho | 272 |
| Illinois | 4440 |
| Indiana | 1108 |
| Iowa | 522 |
| Kansas | 569 |
| Kentucky | 948 |
| Louisiana | 1324 |
| Maine | 279 |
| Maryland | 2822 |
| Massachusetts | 3005 |
| Michigan | 2475 |
| Minnesota | 1768 |
| Mississippi | 490 |
| Missouri | 1733 |
| Montana | 223 |
| Nebraska | 390 |
| Nevada | 513 |
| New Hampshire | 247 |
| New Jersey | 2871 |
| New Mexico | 380 |
| New York | 12572 |
| North Carolina | 1686 |
| North Dakota | 119 |
| Ohio | 2651 |
| Oklahoma | 819 |
| Oregon | 870 |
| Pennsylvania | 3508 |
| Rhode Island | 291 |
| South Carolina | 731 |
| South Dakota | 140 |
| Tennessee | 1309 |
| Texas | 6334 |
| Utah | 580 |
| Vermont | 156 |
| Virginia | 1695 |
| Washington | 1824 |
| West Virginia | 339 |
| Wisconsin | 1088 |
| Wyoming | 120 |
Now here's the sad truth: More than 95% of all companies who provide SEO for personal injury lawyers are not capable of producing consistent 1st page results on Google. How do we know? Because we have software that tracks rankings for thousands of personal injury websites in the U.S. using a metric called the ARC (average ranking consistency) score. We have historical performance data for many law firms that spans several years. We also are able to identify who the providers are for most of these websites. Not only do we track ranking results of personal injury law firms, but we also track the performance of the marketing companies in the legal industry. If you would like to know your ARC score, or how your current vendor ranks, contact us and we can provide that information for you. If you are with the wrong company, you are spinning your wheels and wasting time & money.
While many people think SEO is just about backlinks and optimized content, personal injury SEO in 2023 involves much more. It takes much more than that to get top rankings. It requires an SEO team that has:
A deep understanding of Google's constantly changing algorithms (and the ability to identify changes to the algorithm)
The ability to properly analyze Google's search engine results to gain key insights
Ability to recognize patterns in Google SERPs
Analytics expertise
Technical SEO skills
Ability to determine the link profile health of a webpage
Ability to analyze content in order to improve performance
Ability to create content assets
Understanding of how PR works together with SEO
Insight into personal injury law
Ability to utilize content marketing to enhance SEO campaigns
Having these skills sets us apart from our competition. Our ability to get top rankings even in the most competitive cities is the reason why we are often recognized as the best SEO provider in the legal industry.
Our personal injury SEO services include:
Local SEO
Onsite optimization
Content ideation
Content creation
Keyword research
Link building
Citation building
National SEO (typically used for mass tort law firms or attorneys trying to generate certain types of injury cases nationwide)
If you are looking to hire the best personal injury SEO team in the industry, reach out to us today. We have a semi-exclusive model and we limit the number of personal injury firms we work with. Contact us today to see if there is availability in your market.
Google Ads for Personal Injury Lawyers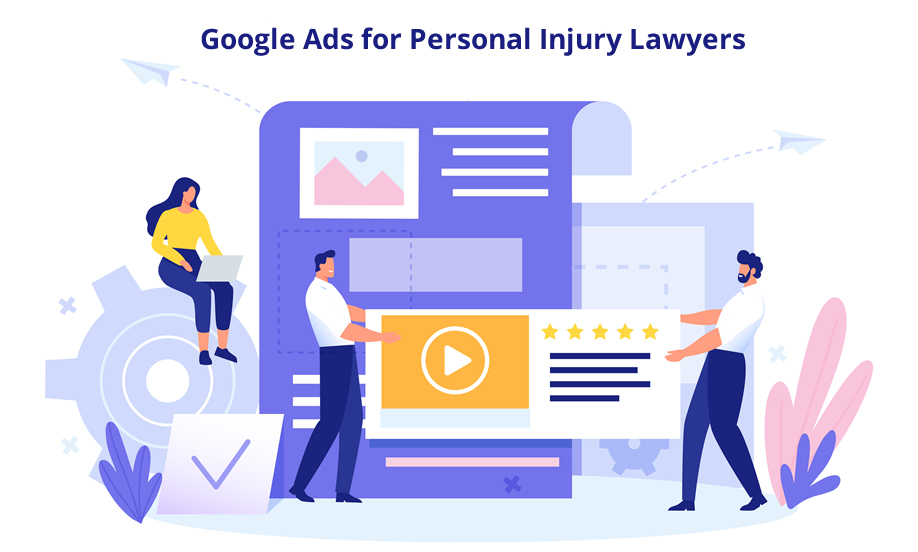 Running Google Ads to advertise your law firm is one of the fastest ways to generate traffic and bring new prospective clients to your website. Many highly successful personal injury law firms use a combination of SEO and Google Ads as part of their marketing strategy. Yes, Google Ads can be very expensive, but this doesn't mean you shouldn't utilize it for your injury practice. After all, marketing is all about ROI and the beauty of personal injury marketing is that one single case can pay for a ton of marketing expenses. There's a reason why some PI firms spend hundreds of thousands (even millions) each month on Google Ads: When run properly and efficiently, Google Ads can be a powerful way to help you bring in new cases.
Our goal when running Google Ads for personal injury attorneys is to try and bring in the types of cases you want to generate. If you want to target motor vehicle accidents, we can run specific ads for car accidents, bicycle vs car accidents, truck vs car accidents, pedestrian vs auto and so on to try and bring in the types of cases you are looking for. If maybe you want to target birth injury cases and we can run only ads using related search phrases such as cerebral palsy, shoulder dystocia, brachial plexus, etc. The beauty of Google Ads is that we can get very specific about what cases we target.
In order to help give you the greatest chance of success, we ensure we use beautiful landing pages that are built with CRO (Conversion Rate Optimization) techniques learned from over a decade of running ad campaigns for injury law firms around the country. We also have highly experienced PPC campaign managers that have been successfully running Google Ad campaigns for many years. Our goal is to manage every campaign as efficiently as possible to make sure you are getting the most value for your marketing spend.
Facebook Ads for Personal Injury Law Firms
Facebook can be a very efficient way to market your personal injury practice. We aren't referring to organic Facebook posts here because most people don't care about what law firms post on their social media. However, Facebook Ads can be an incredible way to market your firm. Especially if you are a firm that wants to target mass tort cases nationwide. With Facebook Ads, you are able to target a very specific market with your ads. Facebook allows you to target demographic information such as age, gender, job type, job titles, interests, behaviors and more. Core Audiences, Custom Audiences and Lookalike Audiences can be very powerful tools when running campaigns for personal injury firms.
As with any paid media marketing, our goal is to try and maximize your return by running smart and efficient campaigns. We do this by using:
Landing page that is more visually impressive than your competitors
CRO techniques to generate more leads
A/B testing different ads to optimize Facebook campaign performance
Proper budgeting
Use demographic and geographic targeting in order to improve campaign efficiency
Additional Marketing Options for Personal Injury Lawyers
While we covered the three most popular advertising options for PI & Mass Tort lawyers, we also offer other solutions to help you generate more accident and injury cases. These include:
Retargeting: If you do SEO or Paid Search, this should absolutely be part of your marketing strategy
Video: This is a powerful way to improve conversion rates and can also be used for running Facebook video ads or YouTube pre-roll ads.
Personal injury chat bots: When created properly, these bots can be more effective than human chat bots (not to mention less expensive).
Geofencing: Personal injury lawyers may want to geofence specific businesses like hospitals, ERs, collision centers, body shops, chiropractors, etc.
Content assets: Our data analysts work together with our designers and content writers to make incredible content that has been able to get many of our personal injury clients on top media outlets like the Today Show, ABC, NBC, Fox, CBS, Huffington Post, Washington Post just to name a few. We only offer our content asset creation services to our SEO clients in order to help give you a competitive advantage over competing personal injury law firms in your market.
How can we help your firm?
The team at iLawyerMarketing can put together a specific plan that incorporates SEO, Google Ads, Facebook Ads, retargeting, geofencing or whatever marketing methods that help you meet your goals. Reach out to us and let us know how we can help you today.
Personal Injury Quote Request
"*" indicates required fields