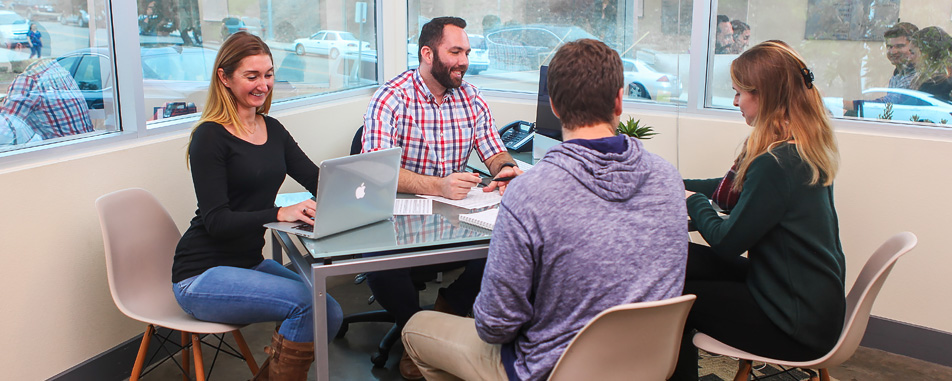 iLawyer Marketing can create custom built blogs designed to look more like a standard website than a traditional blog for improved website conversion rates. In addition, our blogs are incredibly easy to use. Simply write your thoughts, link to resources, and publish to your blog, all at the push of a few buttons. In addition, blogs can help improve your search engine rankings since Google gives favor to sites that constantly update their content.
One of the ways you can help improve the visibility of your website is through the use of blogs. Creating unique content for your site is important to improving web traffic to your website and a blog can help you do just that. Internet Lawyer Marketing will create a blog for your law firm that will allow you to easily add content to your blog from any computer with Internet access. Search engines algorithms give favor to sites that add fresh content to their site.
Our law blogs are built search engine friendly, to give your blog the best opportunity to rank high on search engines like Google, Yahoo and MSN. Each blog is built with a CMS (Content Management System) so that you can update your blog post from any computer or device with Internet access, including many cell phones.
Need an example or tutorial? Contact us today and we will gladly give you a demonstration and show you how a law firm blog can help your practice!
How Can a Law Firm Blog Help My Law Firm?
Law firm blogs can be a highly effective way to bring visitors to your website. There are many benefits of having a blog for your law firm, and all our SEO friendly blogs offer the following:
Structured content Each law blog we build includes the ability to organize all posts by categories. This allows website visitors to find the information they are looking for. In addition, it allows for search engines to understand your content so that you have a much better chance of ranking well on those specific topic areas.
SEO Friendly URLs Search engine friendly URL structures make it easy for search engine spiders to find and crawl the content inside your blog.
Internal links Our blogs allow for easy linking to other pages within your site or blog to improve your search engine rankings on more search phrases.
Inbound Link Generation Blogs are an excellent way to build additional links to your website, and links are one of the most influental factors in search engine rankings. Additionally, there are many widgets and plugins that make it easy to share blog content, thus encouraging links and traffic.
RSS All blogs are built with RSS feeds to help improve your websites link popularity. When RSS content is syndicated or cited by other blogs, any embedded links will also assist in sending traffic.
Fresh content Websites that continue to add additional content to their website will encourage more frequent crawls, or visits, by search engine spiders. This means your new content will be added to the search engine indexes faster than normal. Fresh content on your website can also help to improve search engine rankings
Visitor Interaction All our law blogs are built to encourage visitor interaction with your blog by allowing for comments to be made on the posts that you make. If that's not something you want, we can disable commenting as well. However, blogs with active communities often are rewarded with improved website rankings. Loyal blog readers can boost a site's visibility through advocacy on other blogs, in forums offline at conferences as well as on their own blogs and within the comments of your blog.
Blog Training We offer free initial training with all blogs to help ensure you know how to use your blog and maximize the ability your blog has to improve your visibility on Google, Yahoo and Bing, as well as other search engines.
If you have additional questions about our law firm blogs, feel free to contact us today and we can answer any questions you have.