Law Firm Power Rankings: What is Your Rank in Your Market?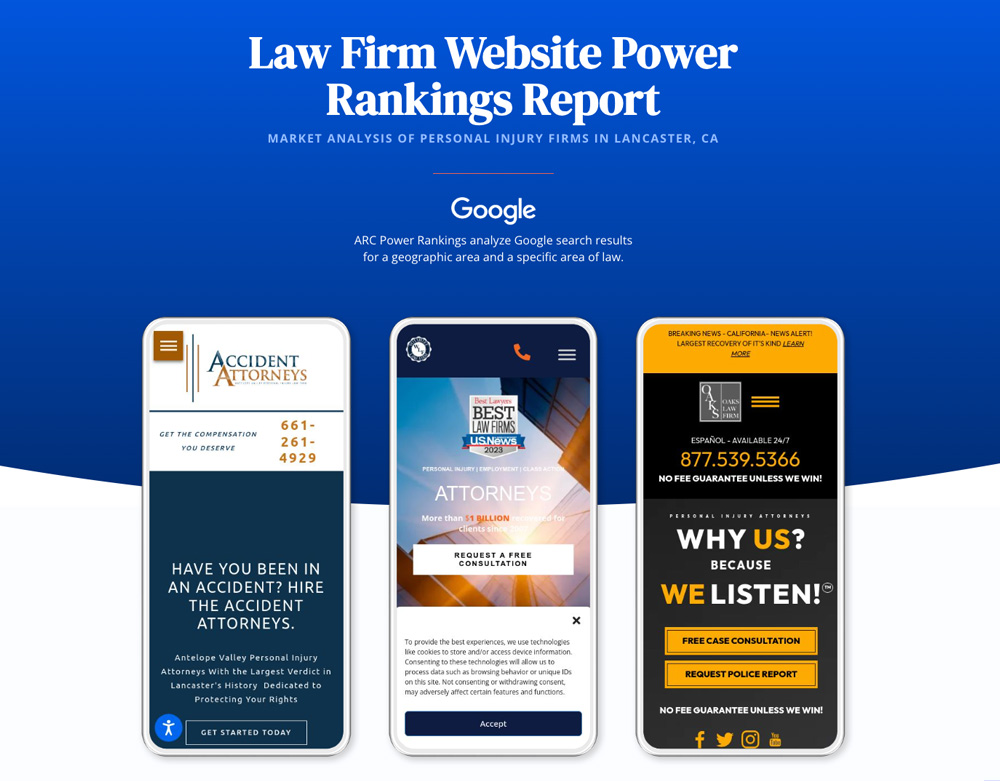 Do you want to grow your practice? You absolutely can, but if you are like most law firms, that requires running successful marketing campaigns. For smarter marketing law firms, that means knowing what your competitors are doing, especially when it comes to the top performing law firm websites on Google. Our market analysis can help give you some helpful insight into your biggest competitors, as well as your own website.
Law Firm Power Rankings
iLawyerMarketing developed the Law Firm Power Rankings to measure the strength of a law firm's website in Google, for some of the most important search phrases in their practice area, in their specific market. We can generate data for your website, as well as all your primary competitors in your market.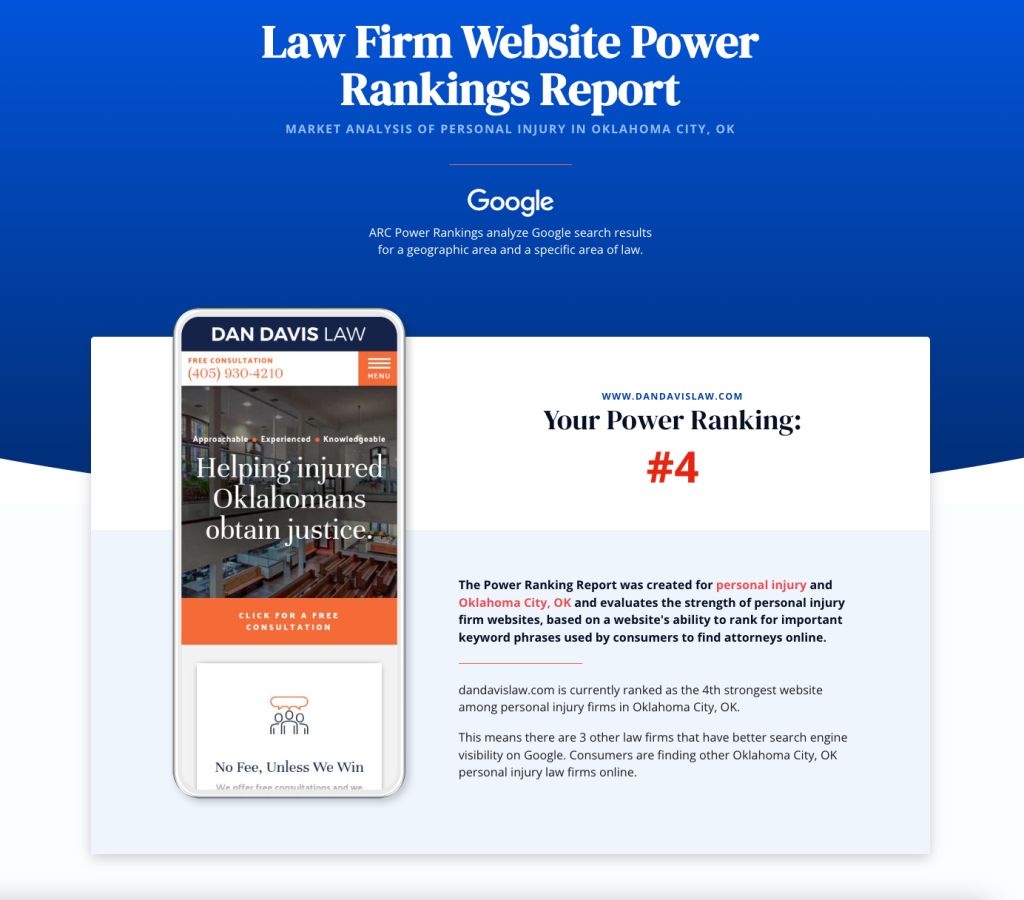 Power Rankings are correlated to the performance of your website and the visibility it has on Google. Over time, your Power Rankings should be improving as your website gets stronger and builds more trust with Google. We track Power Rankings for thousands of websites and have multiple years worth of data.
If you are interested in getting a Power Ranking report, please fill out the form below to request your free market analysis.
Note: Currently, we only provide Power Ranking market analysis reports for the following areas of law:
Personal Injury
Criminal Defense
Family & Divorce
Employment Law
Workers' Compensation
Free Power Ranking Request