Google is currently testing out a new type of local ad right now for service area businesses. As you can see in the image below, these ads replace the normal text ads that you would normally display.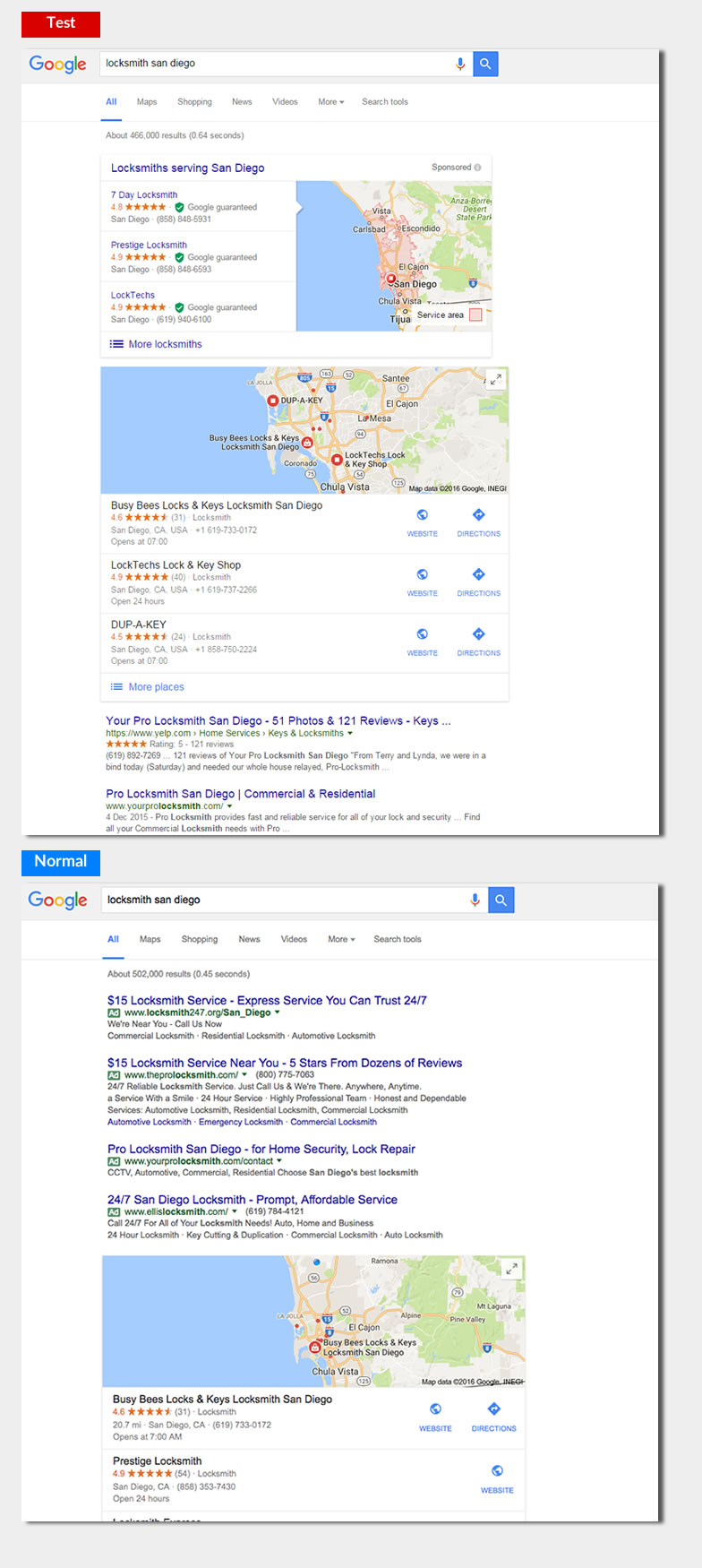 Those look a lot less like traditional ads which would likely result in more click throughs. You can see a "sponsored" text in grey in the top right of those ads but many web users won't even notice that because it doesn't exactly stand out. Compare that to the normal text ads where you see a green "ad" notification next to each ad.
In the test ads you will also notice a "Google guaranteed"checkmark next to each paid listing. This is part of an advanced verification process that Google is currently using for certain local service businesses such as plumbers and locksmiths. Will Google require some kind of verification process for law firms? We will have to wait and see.
This isn't the first time we've seen Google testing local map pack ads. Back in June at SMX, Joy Hawkins tweeted out a screenshot of a single ad that was displayed at the top of the 3-pack:
Joy was also the one who tweeted out a picture of this current test Google is running.
What specific type of map ads Google ends up using we don't know for sure yet but what you can count on is local map pack ads coming soon. Considering the importance of map pack visibility to law firms, it's no doubt one type of Google ad you need to consider using when it is available. We will have more info on this as changes occur.