Actually a more suitable title for this post is "Why is good SEO so expensive". While it wasn't always the case, these days there is no such thing as good SEO that can be done for cheap. Why? Because the best SEO takes a lot of hard work, creativity, and expertise.
While there are hundreds of factors that go into how Google ranks webpages in their search results, the most influential factor to this day remains inbound links. If anybody tells you otherwise, they don't have a good grasp on how search engines like Google work. In fact, Google actually has tested out an algorithm that excluded links as part of the ranking factor and admitted the results were much worse so links will be part of the ranking equation for quite a while longer. Search engines use links as a measure of a site's worthiness to rank and in the past Google's algorithm relied much more heavily on the volume of links coming to your site. Today, it's much more about the quality of those links. Getting quality links requires a lot of hard work. I'll get into that shortly but first let's talk about how low quality links can give your website the unwanted super power of invisibility.

Cheap SEO = Low quality links = Bad rankings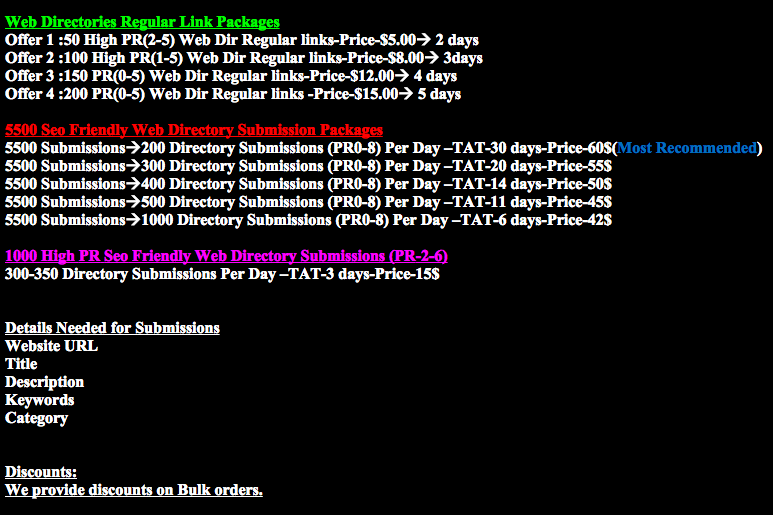 Over the past 3 years, we've handled a large number of law firm websites that have been slapped with penalties or whose rankings were negatively impacted by Google's Penguin algorithm. Before Google released Penguin in April 2012, many websites earned high rankings on Google simply by creating lots of links to their site with the keywords they wanted to rank for. For example if you wanted to rank for "Omaha personal injury lawyer" the general method used by most SEO's was to get as many links as possible with those keywords in the hyperlink pointing back to your site. This included cheap and free directories, blog comment spam as well as many other low quality links. This isn't just small fly by night type of SEO companies either. Many lawyer marketing companies (including larger ones like Findlaw) would purchase directory link packages that offered thousands of submissions for really cheap. There are still companies offering SEO that still use these tactics today. This results in Google preventing your site from ranking for the very terms you want to rank for. Ultimately this means trying to save money by choosing a low cost SEO provider you end up losing much more when your website fails to produce leads and cases because consumers using Google cannot find you.
Link building is harder than ever in 2015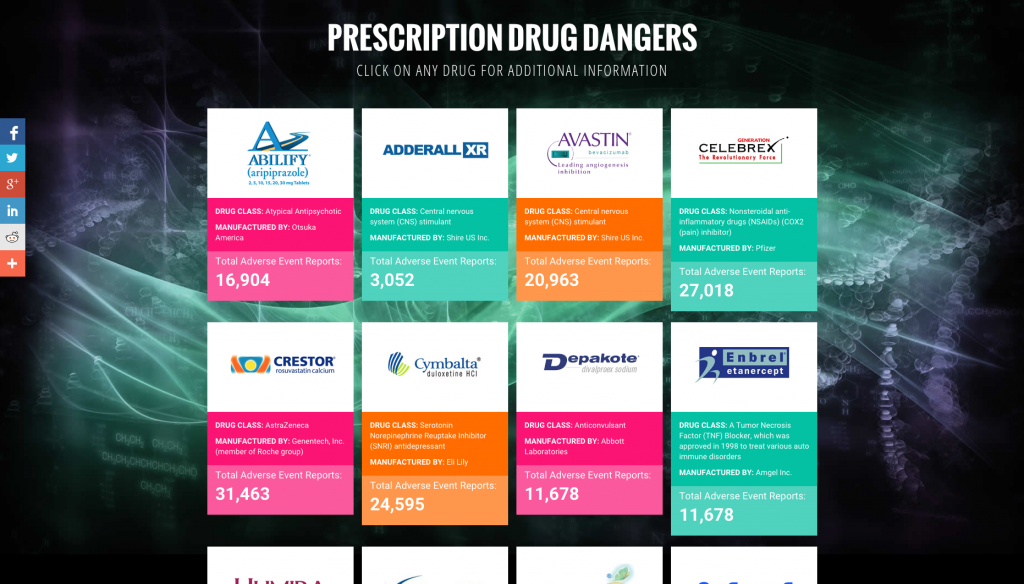 The reality is most high quality websites do not want to link to other websites, especially a law firm's website. Link out to the wrong website and you risk getting your own site penalized so people are very hesitant to link out, more than ever before. Unless you have content that is link-worthy or share-worthy, you're going to be swimming up-steam without a paddle when it comes to link building efforts. Content doesn't just mean the text on a page, it could be images, video, interactive pages. For example take a look at this dangers of prescription drugs interactive here or this map we recently created for Ramos & Associates (static image below):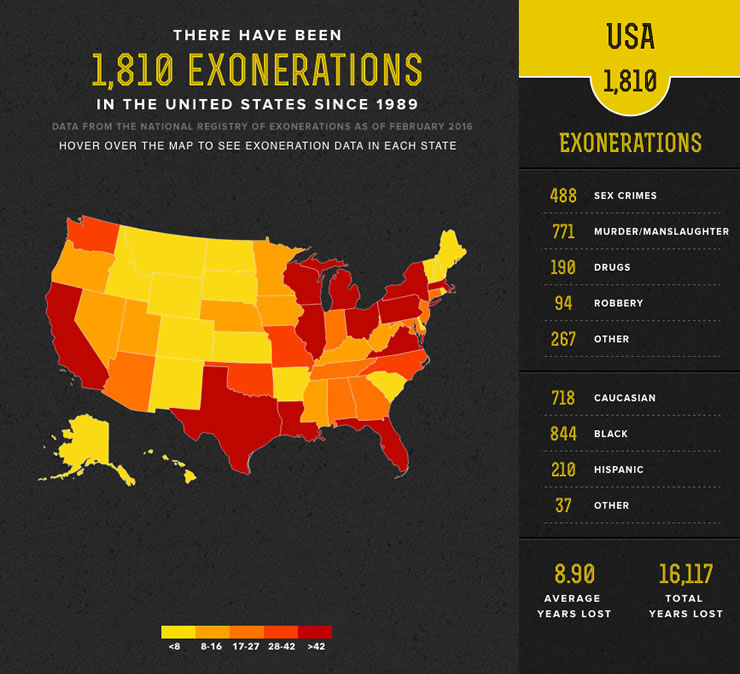 Content like this is much more likely to be linked to from quality websites. It's not impossible to build links without great content but links are much, much harder to acquire. The truth is the majority of content on most law firm's websites are pretty damn boring so who would link out to that?
What does it take to build high quality links?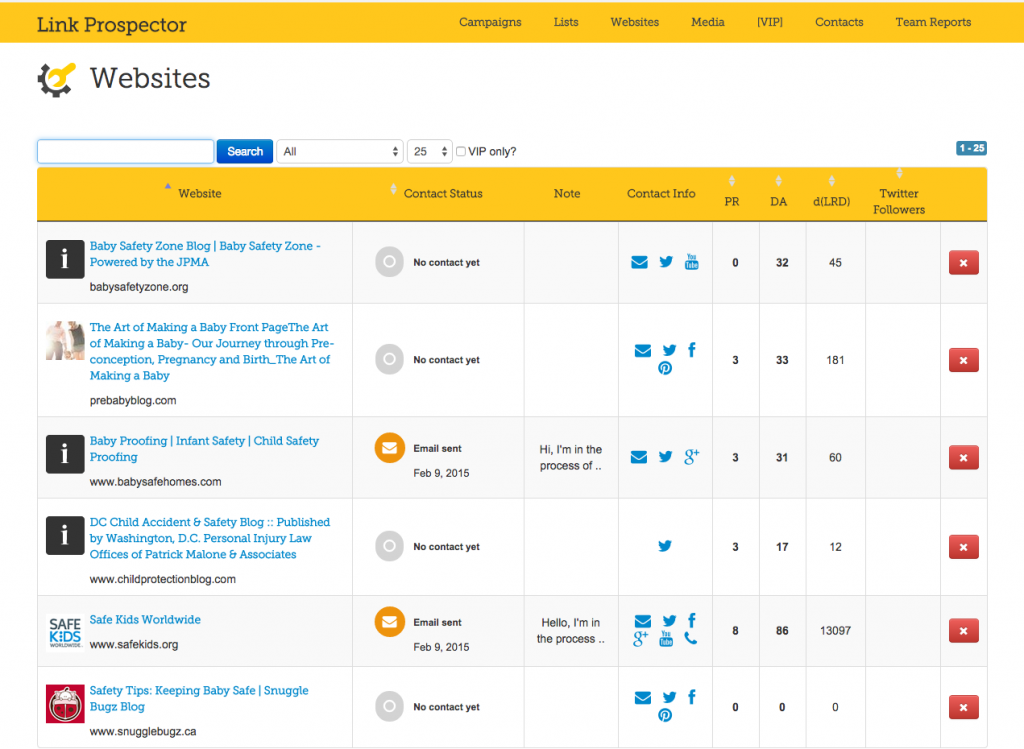 The link building process, when done right, requires a lot of time and effort. Our typical campaigns involve:
Daily research to find potential sites that we would want a link from.
Auditing the quality of those websites and an assessment of whether or not Google will value links from the website.
Research to find contact information from webmasters, site owners, authors, bloggers, journalists, etc.
Collecting and maintaining a list of potential prospects
Outreach to prospects via email, social media, phone, mail, etc.
Relationship building with contacts
Negotiating with websites in order to get links placed
Content ideation in order to come up with ideas for link-worthy content
I've been running an SEO company for 10+ years now and I can tell you from experience that most companies that provide SEO services are NOT doing this. The good ones are….but really good SEO companies are far and few between. I know because I've interviewed hundreds of potential SEO's over the last few years and I can count on one hand the ones that come from companies that are doing things the right way. When I ask candidates I'm interviewing what their SEO process is like, most are doing things that will cause sites to be penalized or hit by Google's Penguin algorithm (such as buying directory links, submitting to low quality directories, being over-aggressive with anchor text, comment spamming and even outsourcing their link building to India).
While there are many other factors on top of building links when it comes to ranking, this is the part of the SEO process that is most important and for white-hat SEO agencies it is (at least for us) the most time consuming part of SEO.
There's more to good SEO than just link building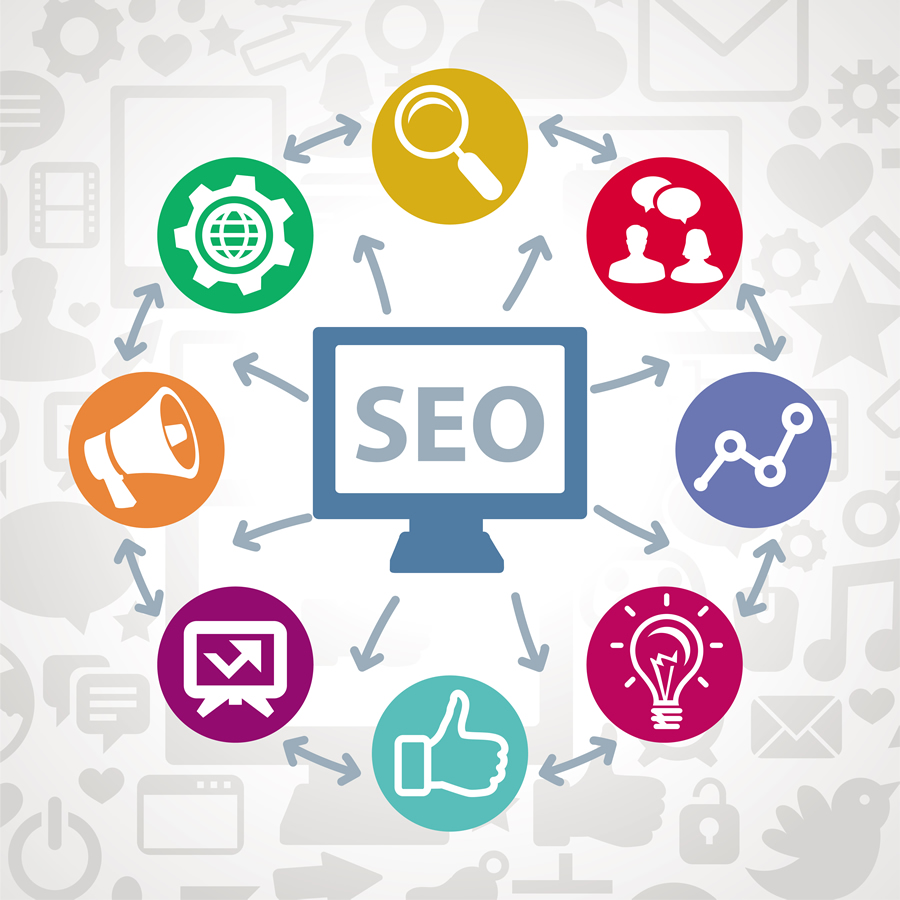 Even though links are the most important factor, SEO involves a lot more than just link building. It also involves:
On-Page Optimization – This involves customizing title tags, meta descriptions (for enhanced click through rates as they don't factor into rankings as much as they used to), image alt text, linking between pages, schema, rich snippets, etc.
Content analysis – Content is a big factor in rankings and the wrong content can cause major ranking problems. If the content on your site is duplicate or even too similar it can cause big ranking problems. Also content that is over-optimized (a mistake made by many websites trying to manipulate rankings) can have ranking issues.
Inbound link profile analysis – A link profile that has too many low quality links, over-optimized anchor text or has an unhealthy variety of links can cause serious problems. Additionally negative SEO is now a major concern. We regularly monitor the link profile for this.
Site architecture analysis – Sites structured poorly often have a hard time ranking, especially if the site is not set up properly.
URL structure analysis – Keyword friendly URL's are important to have although many abuse and over stuff their URL's with too many keywords. A proper balance is important for optimal rankings.
Site speed testing and optimization – We test site speed of the sites we are optimizing to make sure load time is not negatively impacting rankings. This is one aspect of SEO that is gaining importance as Google knows slow loading sites (especially on mobile) is bad for user experience. What's bad for user experience is often bad for SEO.
Competitor analysis – Using a large SEO tool set, we analyze what your online competitors are doing with their SEO to uncover areas of opportunity for our clients campaigns.
Content amplification – When content is really good we use content amplification to help spread the word about the content to increase awareness of your content and your firm.
Public Relations – For certain campaigns we create PR strategies to help improve awareness of your law firm. Often PR goes hand in hand with our link building efforts.
Keyword research – Consumers don't always use the same words that you would use when trying to find a lawyer. It's important to know what keywords to rank for, not just the "head tail" terms that only deliver a very small fraction of total traffic.
Social sharing – We aim to get your content in front of influencers in social media if your content is share-worthy. Our experience and software helps us find which influencers to target.
Website traffic analysis – Analyzing Google analytics helps to identify areas of opportunity on your site, what content is being most visited or not visited at all. This can be a great source for ideas on which pages should be improved on the site.
Visitor engagement metrics analysis – If people are coming to certain pages of your site and leaving right away, this can be bad for SEO as it tells the search engines that visitors do not like the content on your site. That in turn can be bad for rankings. Additionally we monitor what pages on your site are most visited, the time visitors are spending on your site and which links on your page are clicked on most.
Crawler/bot accessibility analysis – Errors in robots.txt files can prevent the search engines from indexing your site.
There is a lot involved when it comes to search engine optimization. The bottom line is good SEO cannot be done for cheap when it comes to optimizing for anything competitive. The legal industry is one of the most competitive out there because there is big value in good cases. Don't make the same mistake that many other law firms do in choosing an SEO provider based on price. If you are missing out on generating leads and ultimately cases as a result of a poor web presence…that is what's truly expensive.