Competition amongst law firms online is at an all-time high and rightfully so. There are nearly 280 million Internet users in the U.S. alone.
[visualizer id="869″]
As of January 2014, according to Pew Research, 87% of the U.S. population uses the Internet. These numbers will only continue to grow.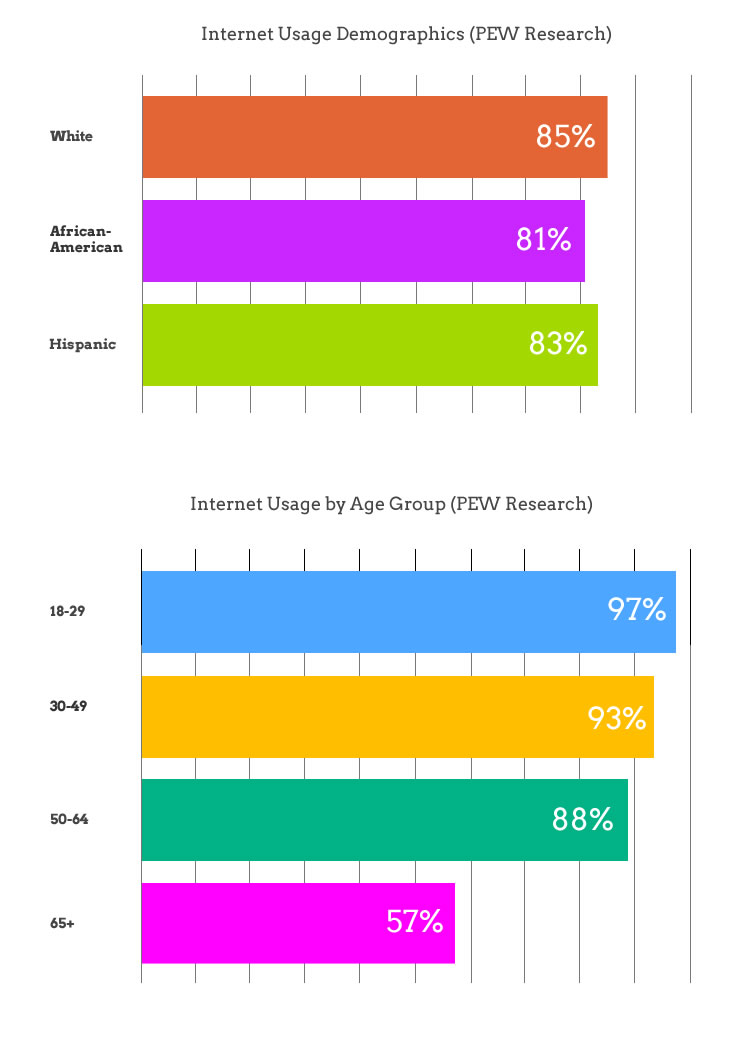 What these numbers should tell you is that pretty much everyone is on the Internet. All races, all ages, they are online. If it wasn't clear before it should be clear that it is time to get serious about your law firm marketing if you want to grow your business.
Ask yourself this question (and be honest about it): Is your law firm website better than your online competitors? If the answer is no, you are most likely losing potential cases to other attorneys. On average, most consumers will look at 4-5 different law firm websites before they choose one to call. If you are searching for a company to create a new website for your firm, are you focused on the lowest cost or in finding a company that will help you convert more visitors into leads? Focusing on website development costs can cost you much more in lost revenue than just the cost to develop a website.
Five reasons why it's important to have a great web design
1. Your website's design is a direct representation of your brand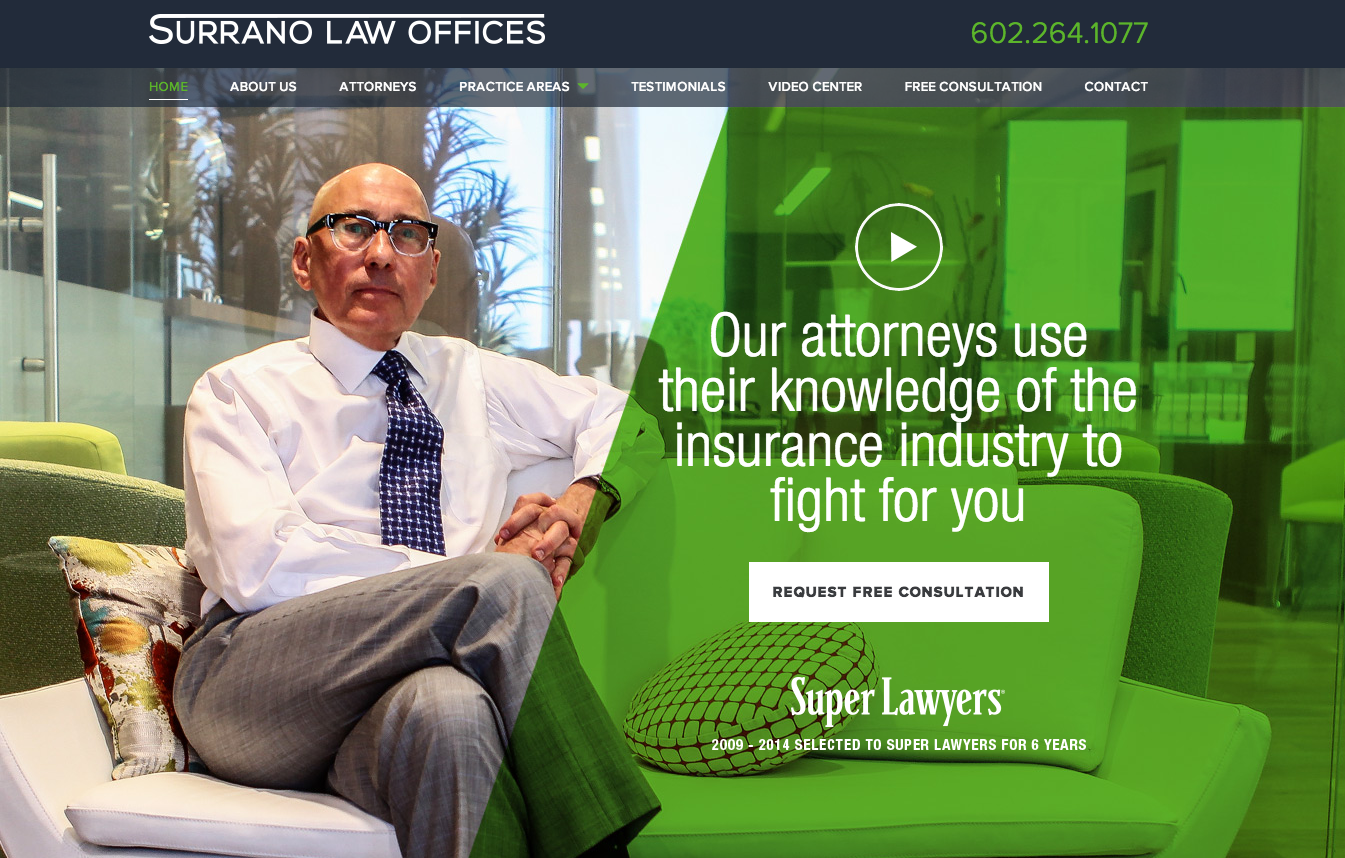 Whether you realize it or not, you have a brand. Every business has one. The question is do you dictate it or does the market? What kind of image are you giving to your prospective clients? If your website design is old and outdated or the design is bad, that's a direct reflection of your business and it can make you look like a second-rate law firm. That's not the impression you want consumers to have about you and make no mistake about it, they will judge you based on your website. A 2011 study in the UK found that 70% of web users would not buy from a business with a bad website design. Most consumers don't know who you are when they visit your site so it's important to make sure they have a great first impression of your law firm. A visually appealing and modern website helps to accomplish just that.
2. Helps you stand out from the crowd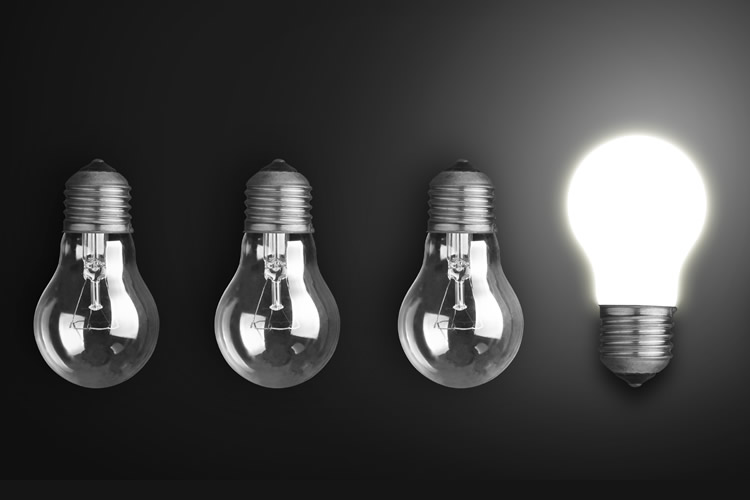 With nearly 1.3 million lawyers in the U.S., online competition for consumers is tougher than it has ever been. Considering that consumers are comparing your website to other law firms online, a beautiful website can help you stand out from the crowd. Most people who are looking to find a lawyer online have never hired one before so if you don't stand out it's going to be pretty hard for them to differentiate you from other attorneys they find.
3. Maximize your conversions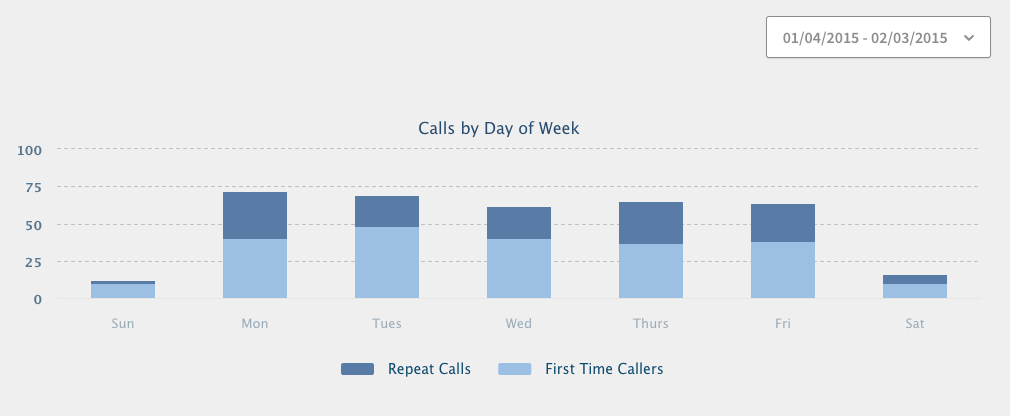 While getting traffic to your site is important, getting those visitors to pick up the phone and call you or submit a contact form online is even more important to your bottom line. Thinking about conversion rate should be an important part of any site design and it's why we've invested a lot of time and money into focus groups and user testing over the years. A great design is not just about aesthetics but about strategically laying out the information on a site. Are you giving your site visitors a compelling reason to call your firm? Are you using a call to action in a place where your site visitors will see it? Is your site structured in a way that easily enables your most important content to be easily found by your visitors? Is the text on your site easy to read on mobile and tablet devices? There are many reasons why people leave a website and your site should avoid these if possible. A site created with conversion in mind helps in generating leads and ultimately cases.
4. Good for your site rankings on Google
Google is monitoring the behavior of your site visitors. Often looking at your analytics can help you identify if there are problems with your bounce rate (where a visitor leaves after seeing only one page on your site). A high bounce rate means in most cases that the design is bad, the content is poor or the content is not relevant to the info the consumer really wanted to find. A great website design can keep people on your site longer, giving them more time to find out about your firm instead of your competitors. If most people come to your site and then click that back button and leave your site within the first 30 seconds, what kind of message does that send to Google? It tells Google that visitors don't want to be on your site…and that kind of user behavior can lower your rankings. Google is all about providing the very best user experience possible. That's what keeps people using Google and it's what makes them lots of money.
5. Great design helps with SEO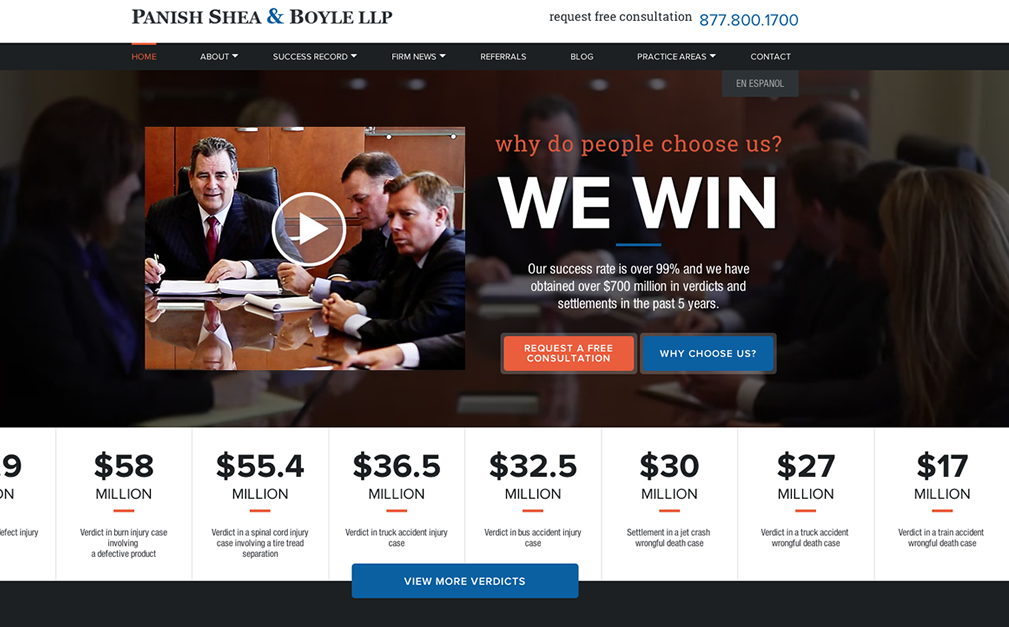 One of the most important factors in SEO is link building, the process of acquiring links from other websites that point to your website. Link building for law firms in 2015 is tough…harder than ever before (which can be said for link building for any business). These days people are afraid to link out to other websites and rightfully so. Google's Penguin algorithm has penalized many websites that engaged in link behavior that was against Google guidelines. For this reason, other websites are very careful about what they link to. You have a much greater likelihood of acquiring links if your site is modern, cutting edge and makes you look like a trustworthy law firm. Especially if you are creating "link-worthy" content. For example, criminal attorney George Ramos exoneration map on his website that we created was featured in multiple online publications, including the Huffington Post.
Why do so many firms invest thousands of dollars each month on SEO, PPC, retargeting and other forms of marketing without first making sure they have a great website that can maximize the conversion of those site visitors? At times it seems firms don't care about wasting their money! Even if you don't advertise and you generate all your business through referrals, you still need to have a website that will convince that person to contact your law firm. Your website is the foundation of your online marketing so take it serious. You need to do whatever you can to build the trust of your site visitors and a great website design is the first step in that process.